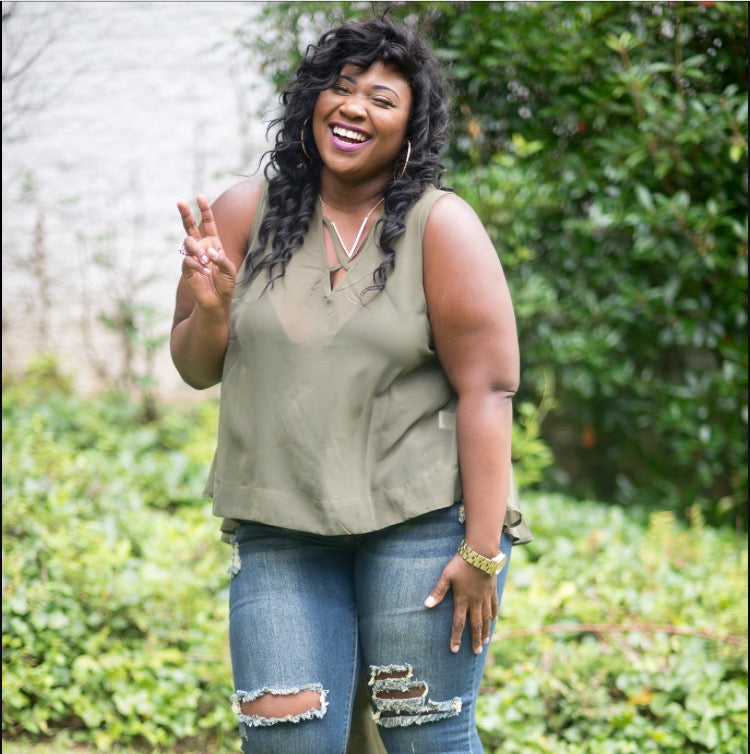 Aug 08 , 2017
My birthday is one day away and I couldn't be happier.  I really can't believe I will be turning 31 tomorrow. It seems as if I was just celebrating my 30th milestone in Mexico with my close friends and family.  Time surely does fly, but I have to say I am really enjoying dancing and living it up in the "Thirty Club".
This year, I decided that I wanted to celebrate my birthday with you.  I didn't want to go on a lavish trip or plan a big shindig.  I wanted to take the time to reflect with you, do a giveaway, and celebrate the ones who has supported me from the beginning; YOU.  This has really been a trying year, with many ups and downs (I'll explain in details on blog tomorrow).  The older I get, the more I become thankful for others and having a great support system.  Life gets tough, but the ability to see another year is enough to be thankful for.  I have gained new sponsorships; more wisdom, better understanding, and most importantly built lasting relationships.  What better way to enter a new age and new season of my life?
Speaking of my life, I learned so much about myself this pass year.  Often times on this road of self-discovery, we are left to take a look in the mirror.  I've had so many people give me constructive criticism and feedback on what I looked like to them.  I was told I was impatient, overly anxious, and spoiled. OUCH! Let's face it, the hardest thing to do sometimes is to sit and have someone give their unwanted opinions about your LIFE and who they deem you as.  Unfortunately, it's needed and imperative on your journey.  I am thankful for my mentors, friends, and family who can look me in my face and correct me and keep me astray.  I wouldn't have it any other way; no matter how bad it hurts at times.  I share that only to encourage you to be better. Never feel defeated by someone opinions; rather allow it inspire you, to be the best YOU.
I think I rambled enough about my life lessons.  This leads me to fashion.  My experiences and dramatic mood lately has translated into my fashion.  I use to play safe and pick clothes that I felt safe in.  Now, my shopping experiences have been pretty interesting, because I experiment a lot more.  When I went shopping for my birthday shoot, I knew I wanted one of my looks to be casual. I came across this olive green high/low blouse and was SOLD! It screamed drama and fabulous at its best (my opinion). I particularly liked it, because it was something I usually wouldn't wear.  I decided to pair it with dark denim jeans and my fringe sandals. YASSSSSSS!!
So, as WE celebrate my birthday eve together, the word I leave with you is; THANKFUL! No matter what life brings, we most always remain thankful.  As I turn the big 3-ONE tomorrow, we will continue to celebrate together, with more life lessons, and a pretty dope giveaway.  Thank you for celebrating my special day with me.  XOXO
---