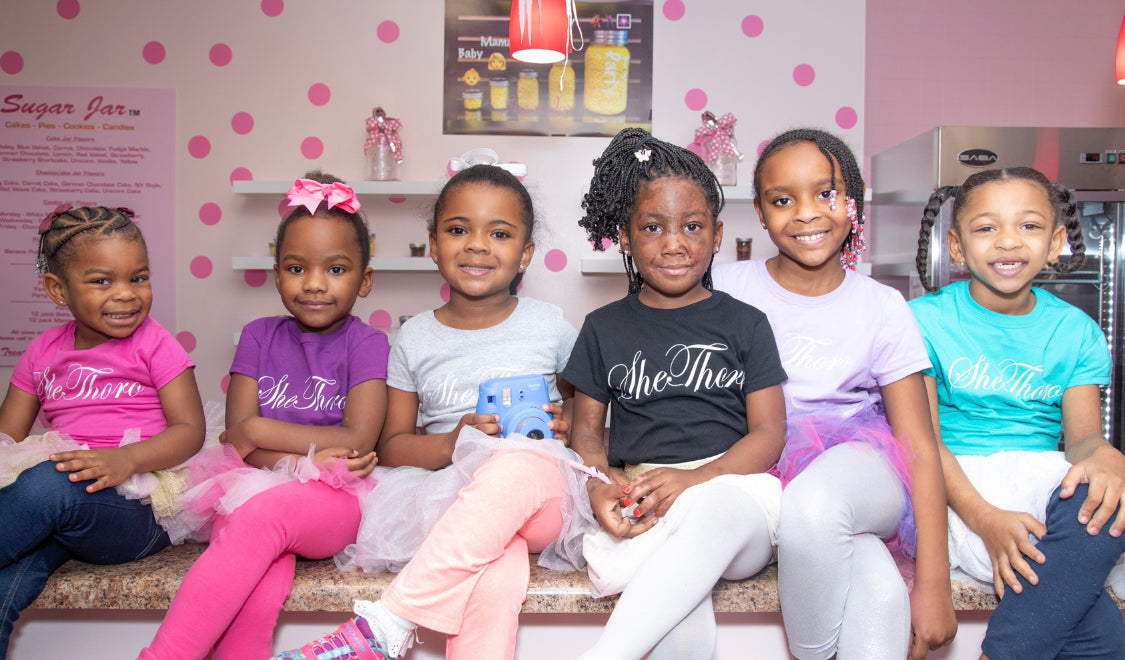 Dec 30 , 2018
After everything my daughter endured earlier this year, I wanted her birthday to be extra special.  My sister-in-law found this cute bakery called SUGAR JAR that held tea parties.  This was the perfect place to host an intimate birthday party for my daughter and a few of her friends.  They made jar cakes together, played games, and sipped tea with one another, while the parents took pictures and socialized. If you are looking for the perfect place to host a party for your little princess, this is it!  Not to mention the treats were even more spectacular; moist and baked to perfection.
Check out the pictures from my daughter special day below!
Click HERE to book your party and purchase some amazing treats!
Photo Cred: Niki Murphy Photography
---
Blog Images