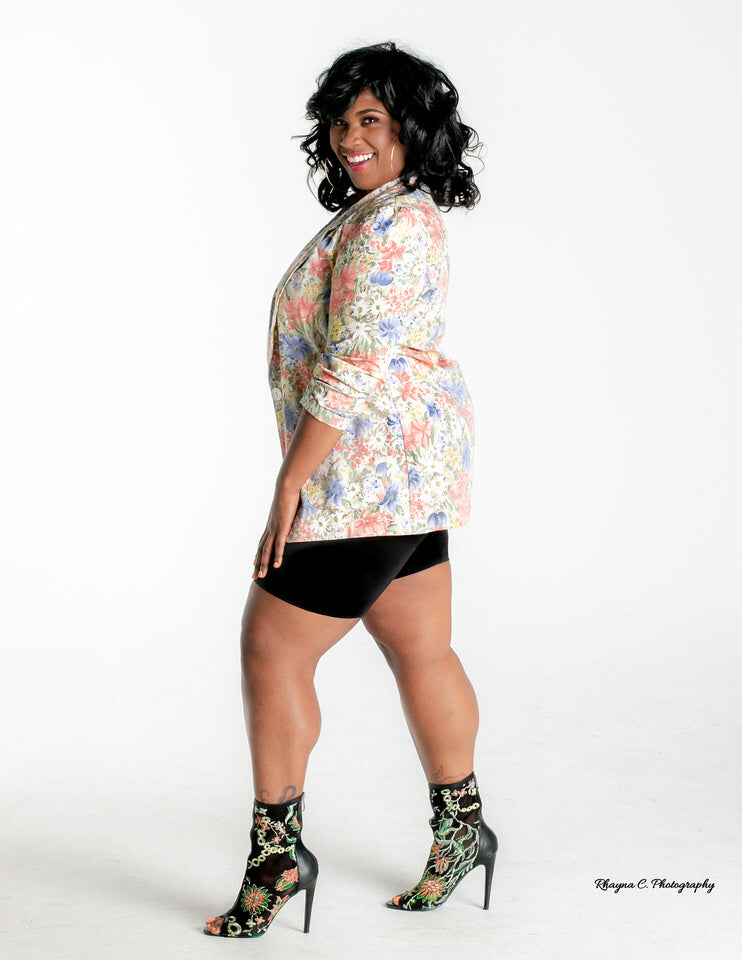 Jul 06 , 2018
Summer is finally here and I couldn't wait to heat things up with bold prints. Floral patterns have made its way to the top of my fashion charts: as one of the top five things to have in your closet.  It brings your outfit to life and add so much excitement to it. Wouldn't you agree?
Florals wasn't always my favorite, but it grew on me over time.  Now, I own over a dozen floral pieces.  I did a blog post a while back on this floral blazer that was thrifted for me.  I wanted to recreate this look with some biker shorts and ankle floral boots.  The cool thing about floral prints is how much fun you can have with it. Mixing patterns is definitely a trend these days, so I just had to do it.  What I love most about this outfit is that it was super affordable and……. ALREADY IN MY CLOSET!
If you are looking for some cool floral prints ladies, check out Ross, Forever 21, and of course the thrift store.  You'll be surprise what you come across in there.  Remember, pairing patterns with other patterns is OK!  The more unsafe and unconventional you are, the better the look. Until next time…..
Blazer: Goodwill
Onesie: Macys
Shoes: UrbanOg
---
Blog Images