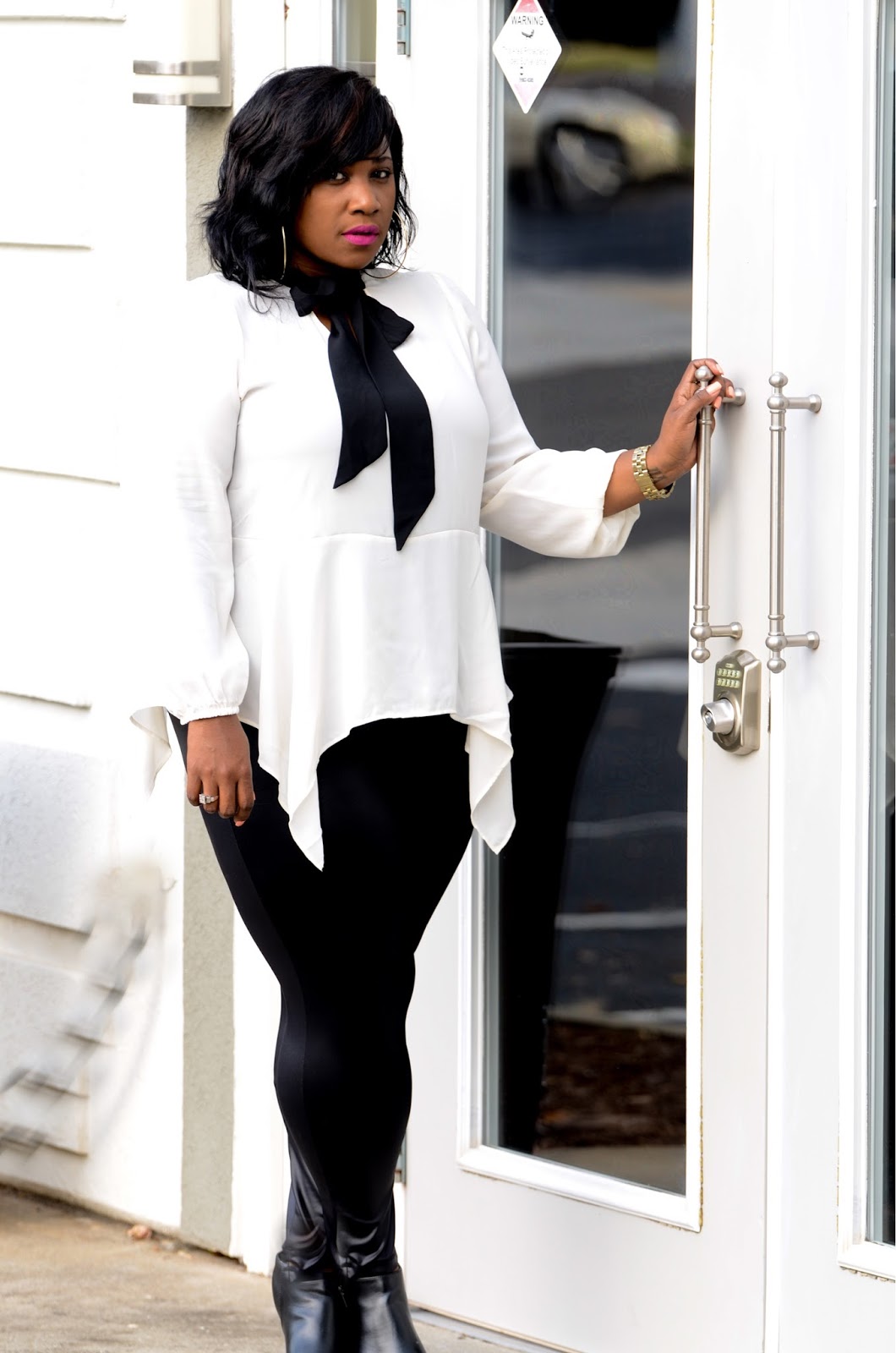 Oct 31 , 2016
While some of you are out trick or treating with the kiddies or dressing up in your creative costumes, I decided to sit out on Halloween festivities this year to reflect and recreate some looks that; well can be a bit scary for some.  I receive a ton of emails from my curvy women who are simply afraid of faux material.  While it can be tricky, if worn properly it can turn into one of your most favorite materials to wear this fall.
Faux leather is simply a synthetic material that gives the illusion of real leather.  I love it because it is very lightweight and perfect for fall weather.  I'm a fan of anything comfortable, and while leggings are in my top five favorite things to wear, it can get a bit boring.  Faux leggings are perfect for taking things up a notch and creating a more elegant look.  I paired mines with a pipa tie neck blouse and some booties. This look was super easy and perfect for a holiday party or a night out on the town.
Never be scared to experiment with different fabrics and materials. You can always play it safe with the color black to camouflage any imperfections if the material is clingy.  Faux leather is the best alternative if you are looking for that edgy chic look this season.
Don't be spooked; Stay cute!
---
Blog Images