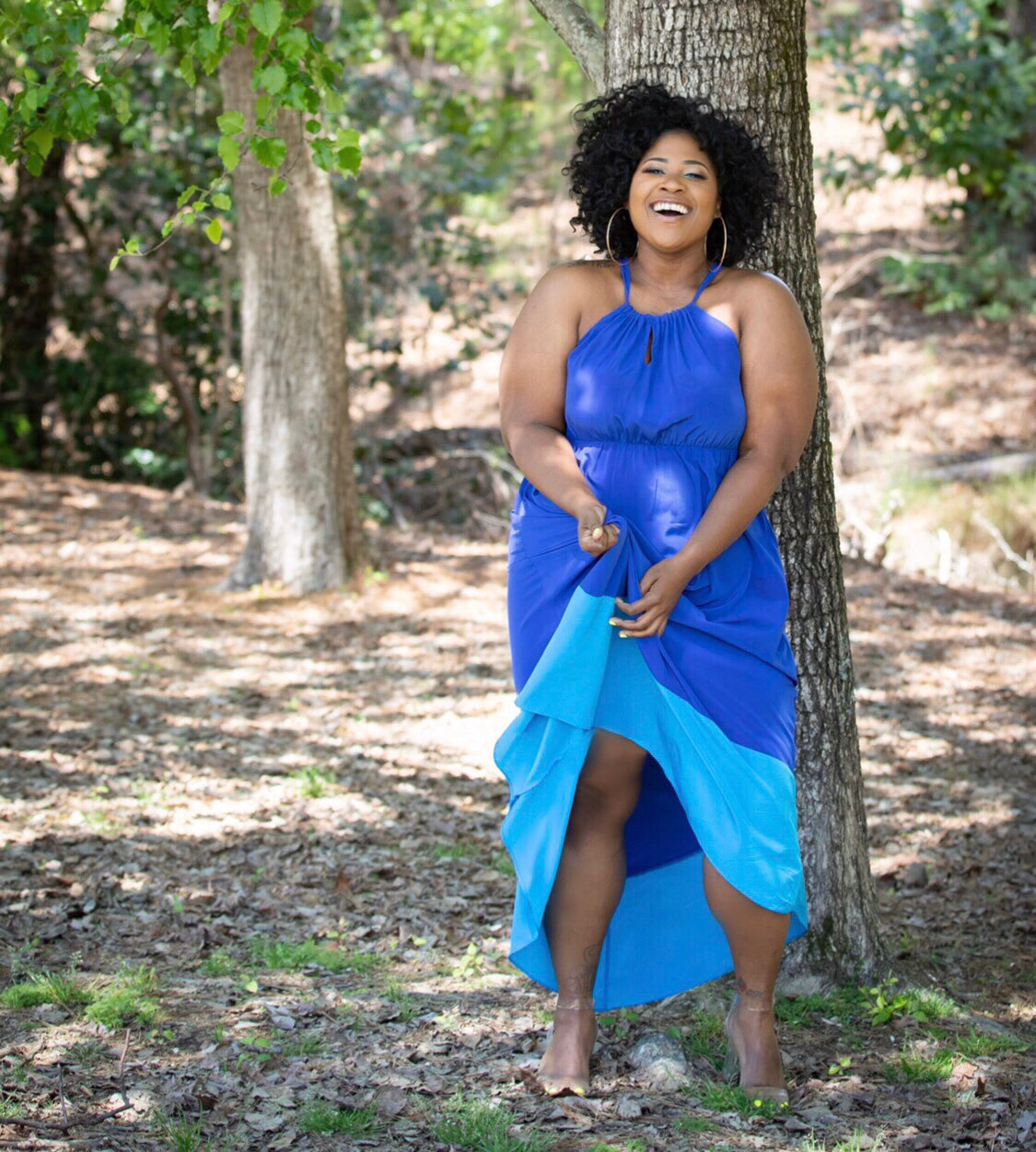 Apr 12 , 2019
I've been stepping out of my comfort zone a lot lately by incorporating not only more color into my wardrobe, but new styles.  This isn't always the easiest thing to do, even as a fashion blogger.  Some of the biggest challenges we have as fashionistas is being honest with what it is we like or dislike about our bodies. Finding clothes that appeals to our specific body types can sometimes be a struggle, but definitely a necessity.
I have to admit, I've always been self-conscious about my arms. I've been focusing on the parts of my body that I hate the most, by finding clothes that will showcase it more. In doing that, I'm able to not only embrace my flaws, but wear clothes that I usually wouldn't wear. A few weeks ago, I purchased this high low, color-block halter dress by Old Navy. Halter dresses are usually not my go to, especially since I'm top heavy. To my surprise, the dress was not only perfect for the spring, but perfect for me. The colors were bold and complimented my complexion. Even though I was forced to wear my arms out, the dress made me appear a lot smaller, because of its elasticity in the waist. 
I was so glad I took a chance on myself. Each and everyday I strive to try something new, and embrace change. I've added several other dresses to my wardrobe for the spring and summer that I'll be highlighting on the blog very soon. In the meantime, I challenge you to add a new piece of clothing to your wardrobe that you typically wouldn't buy. Post about it, and share how it changed your life. 
---
Blog Images