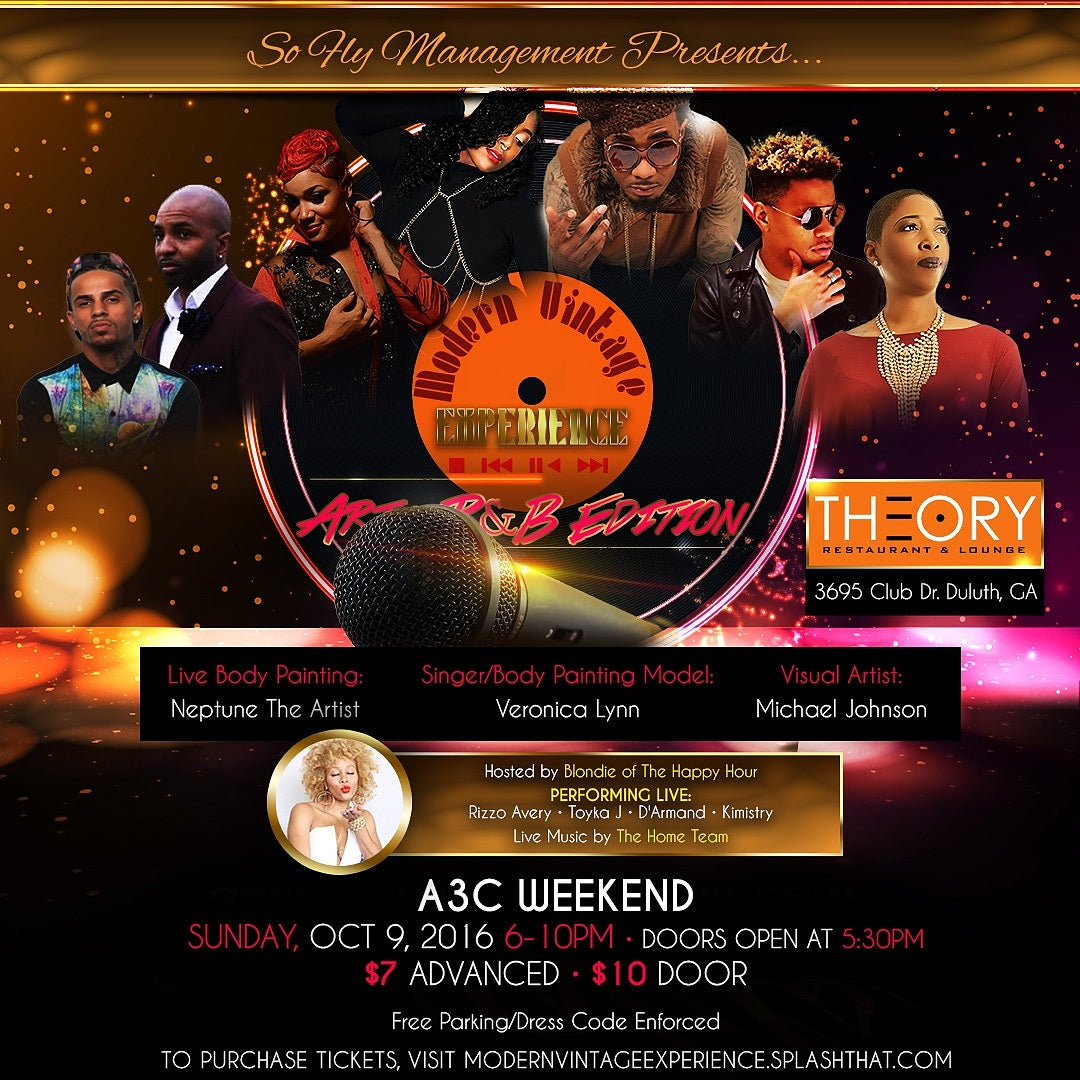 Oct 05 , 2016
If you are looking to start the fall off with great music and amazing visuals, join the Modern Vintage Experience this Sunday, October 9th.  This event was created to showcase human creativeness and musical talent.  The show includes live band "The Home Team" and performances by Toyka J, Rizzo Avery, Kimistry, D'Armand and Veronica Lynn. Visual artist Michael Johnson (refer to Art post to learn more about him) will be displaying his dope pieces of hip hop and soul legends; while Neptune the Artist do live body paintings.  This event will be hosted by Blondie of the "Happy Hour" as she conduct interviews from the artists and performers throughout the night.
These amazing artists and performers have been hand-picked to create a unique Art N R&B Experience. Come out and enjoy a relaxing night of live performances, food, drinks, and intriguing art. Fall in the music!
Please visit modernvintageexperience for more information about the artists and performers.
---
Blog Images