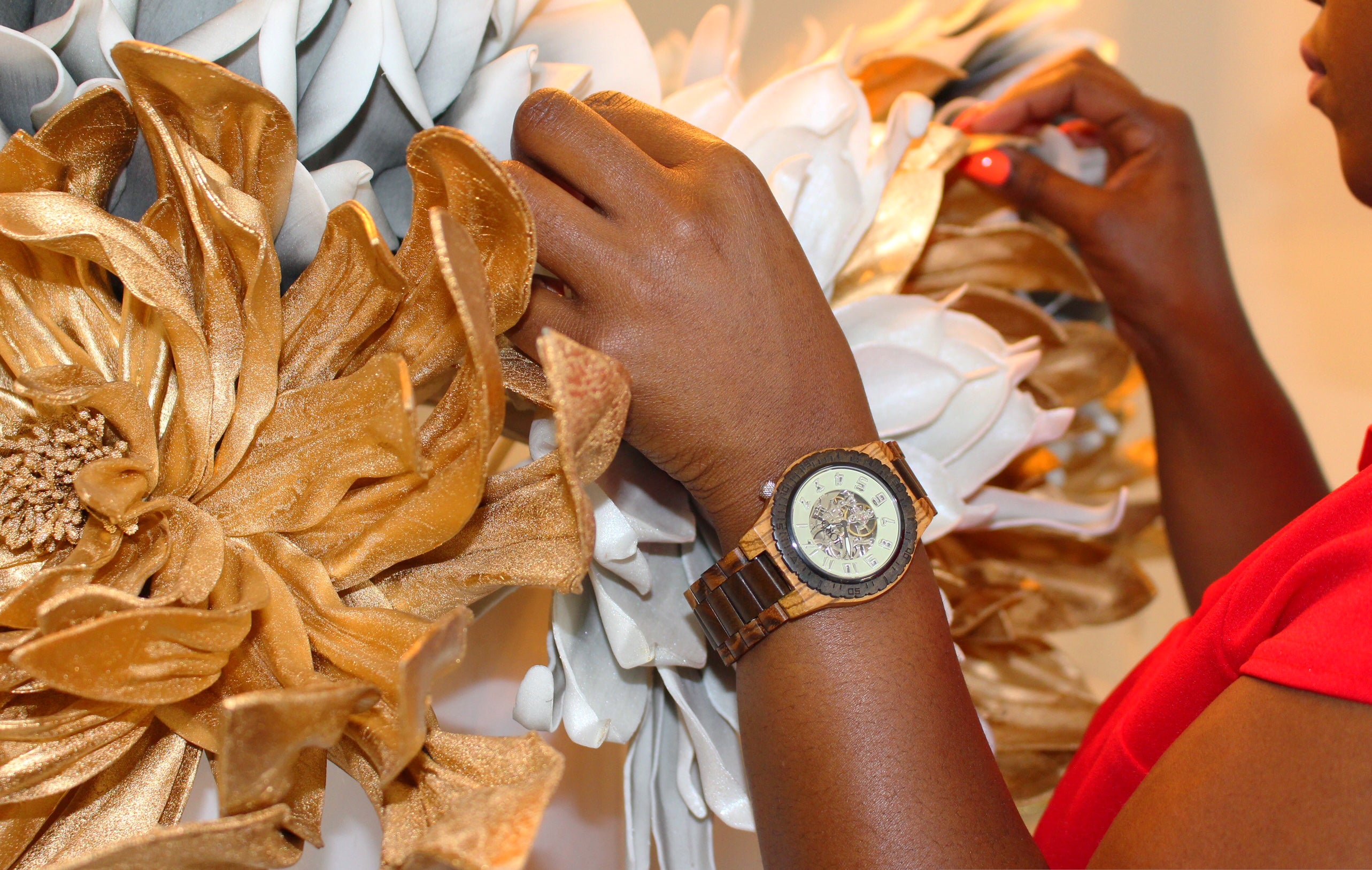 Jun 07 , 2017
Memories are all of the little experiences that make up the fabric of our lives. This Father's Day, I think about all of the experiences that I've shared with my father.  From teaching me how to ride a bike to driving a car; my dad has played a key role in my life. So, this Father's Day I wanted to commemorate my dad with a timeless piece that he can cherish forever.
With Father's Day vastly approaching, last minute shopping can be very stressful; especially if your dad is anything like mines. My dad is super laid back and never requires expensive gifts. He is a man who values time, so I figured this year I will gift him with just that; a Jord watch.
I was super thrilled when I received my wood Jord watch in the mail. It arrived in this beautiful wood box that not only protects the watch, but serves as a jewelry box as well.  I was so amazed how elegant the watch looked. Wood watches are typically not what you think of when it comes to fashion.  This watch is super versatile and can be dressed up or down.  I knew this watch would be perfect for my father, who style varies. The wood comes in so many different finishes and styles. Overall, this watch is by far the perfect Father's Day gift.
Let us celebrate our dads this year with a Jord watch.  As an added incentive, I will be giving away $100 for one lucky winner towards their dads watch.  Everyone who enters will receive $25 towards their watch; so everyone is a winner.  Click the link to enter https://www.woodwatches.com/g/shethoro and let's honor the men in our life by creating another lasting memory.
---
Blog Images