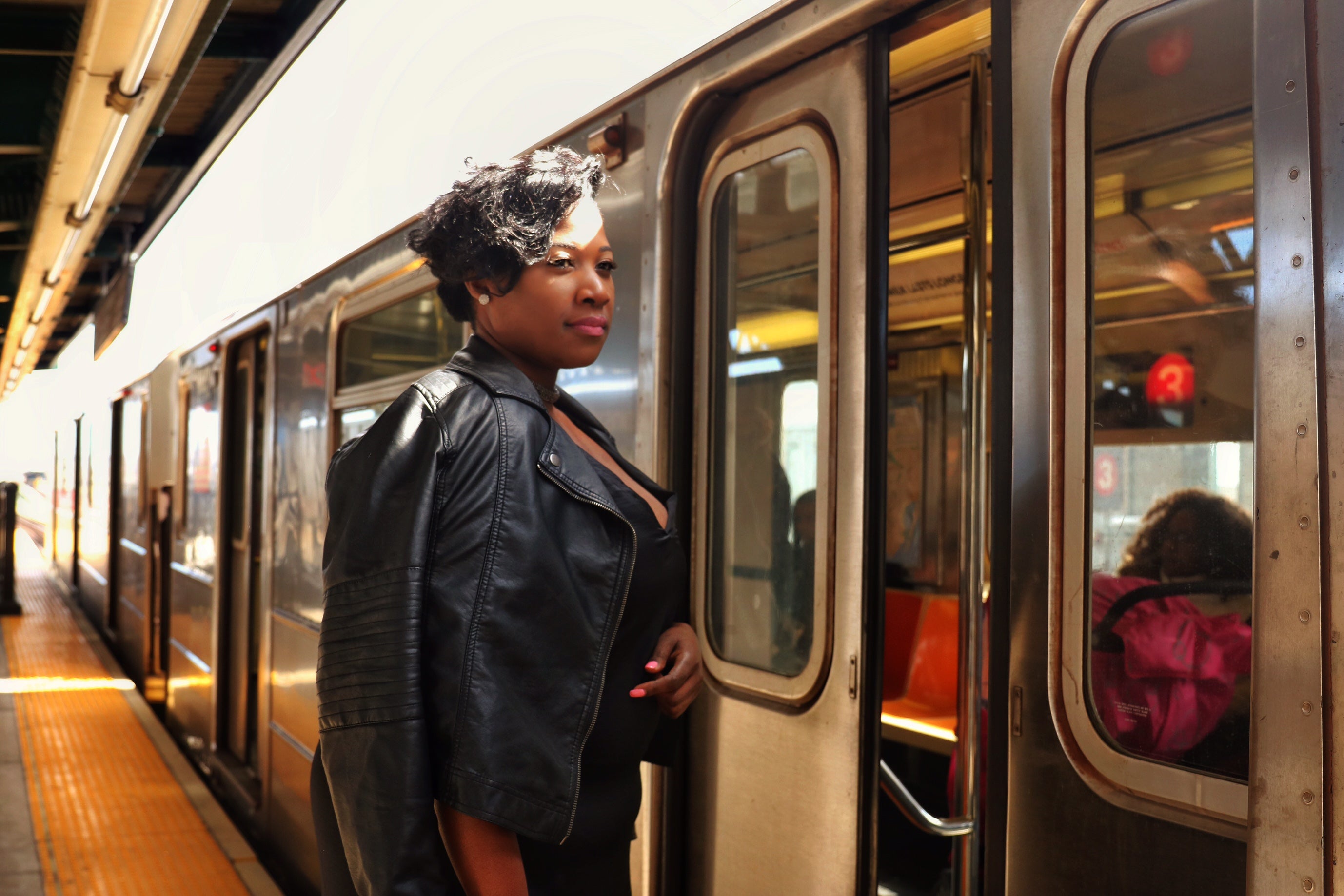 Mar 20 , 2017
First and foremost I want to thank all of my readers and supporters. Starting a blog has truly changed my life and opened so many doors for me. I really appreciate the people who have been with me on this journey from day one; thank you.  As I look at my journey so far, I smile because never in a million years would I have thought it would have a huge impact on the lives of others. I truly just fell weary with my current situation and wanted to make some changes in my life.  From there, I took the courage and confidence that always lived inside of me and started living and dreaming my purpose.  Today, I truly encourage you to do the same.
While in New York, I wanted to do a shoot that would reflect my journey. I was super ecstatic that my cousin (who directed my shoot) and I were on the same page. He told me he wanted to shoot by the train. I knew I would freeze in the 20 degree weather because of my outfit selection. I wore a black long maxi dress by Forever 21 and paired it with a leather biker jacket.  I wanted my look to depict the journey I was on; versatile and fearless. I wanted it to be stylish but edgy, because on this journey you have to be ready for whatever comes your way.  WHATEVER!!
My life is in full motion right now. I find myself trying new things, meeting new people, and reaching new heights.  When I think about my "next stop", the idea of not knowing excites me.  You see, I have conditioned my mind to be open to so many new things.  I get calls out to the blue now  to work with new rap artist, blog exclusives events, interview public figures; it's never ending.  When people see you moving, people are compelled to be a part of that.  Your hard work is displayed, even when you think no one is looking.  So, what's my next stop?  I can't answer that right now, but what I will say is I'm looking to explore new things and work with an array of people. I want to partner with a major automotive company and do print ads for a major fashion designer.  I want to write for a major publication and travel the world with my daughter.  I just want………
In the words of Notorious B.I.G, "Stay far from timid, only make moves when your heart's in it, and live the phrase sky's the limit." Remember, that train doesn't come along all the time; so jump on at your next stop!
---
Blog Images