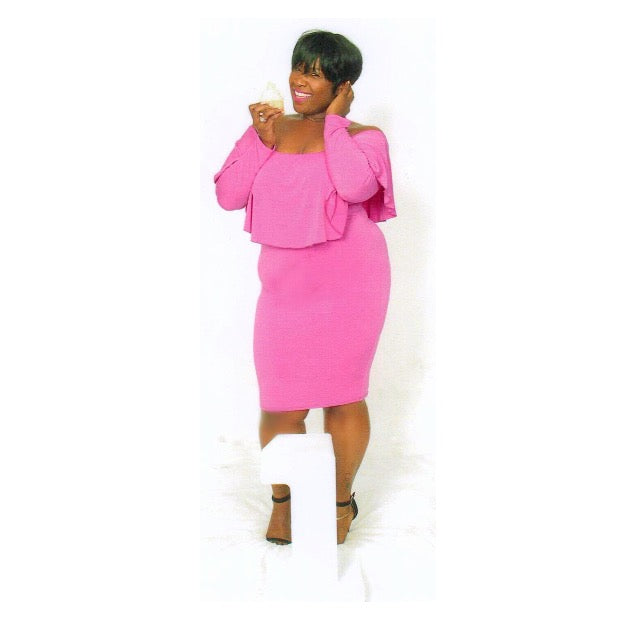 Jun 24 , 2016
WOW! My blog has finally turned ONE. Time really do seem to fly by when you're having fun. This year has been filled with nothing but joy. Last year this time, I started blogging simply to share my stories through clothes and promote women entrepreneurs. I didn't think women had much of an outlet to shine and be recognize, so I decided to create one. I never expected to reach over 10K people all over the country, create new relationships, and partner with some of my favorite companies. All I can say is WOW!
I truly want to thank my supporters. Not my fans, but my SUPPORTERS. I'm not looking to be a celebrity or famous or conform to any other egotistical name out there. My goal has and will always remain simple; to represent the BOLD and the SPIRITED women. Promoting women entrepreneurs and touching the lives of women who are struggling with confidence and finding their place in life. I get emails daily from readers who just want to know what heels to pair with a dress, or what to wear to a birthday party, or simply advice on how to pursue their passion. Gaining the trust of others where they feel comfortable to even talk to you has been ONE of my biggest accomplishments this year. So I celebrate SheThoro on this day, June 24th. The day I made my mark on the world to not only blog about fashion or what I was wearing, but to truly make a difference in the lives of others.
The real celebration will take place tomorrow on June 25the at Charlot's (see previous post for details). I'm a firm believer that we should not only celebrate big achievements, but small milestones as well. So, I decided to throw a one year blog anniversary party. This will be a red carpet event, with lots of giveaways. Music will be provided by DJ Live of Lay Low Entertainment. This will also be a networking event to give people the opportunity to really connect with other entrepreneurs, and also give me an opportunity to meet some of my biggest supporters; YOU. It's important that we connect as people and work as ONE. We work way to hard in life. If we would all just come together and help each other, our road to success would be much faster and more productive. So I encourage everyone to come out and lets celebrate life together. Besides, we only have ONE right!
---
Blog Images