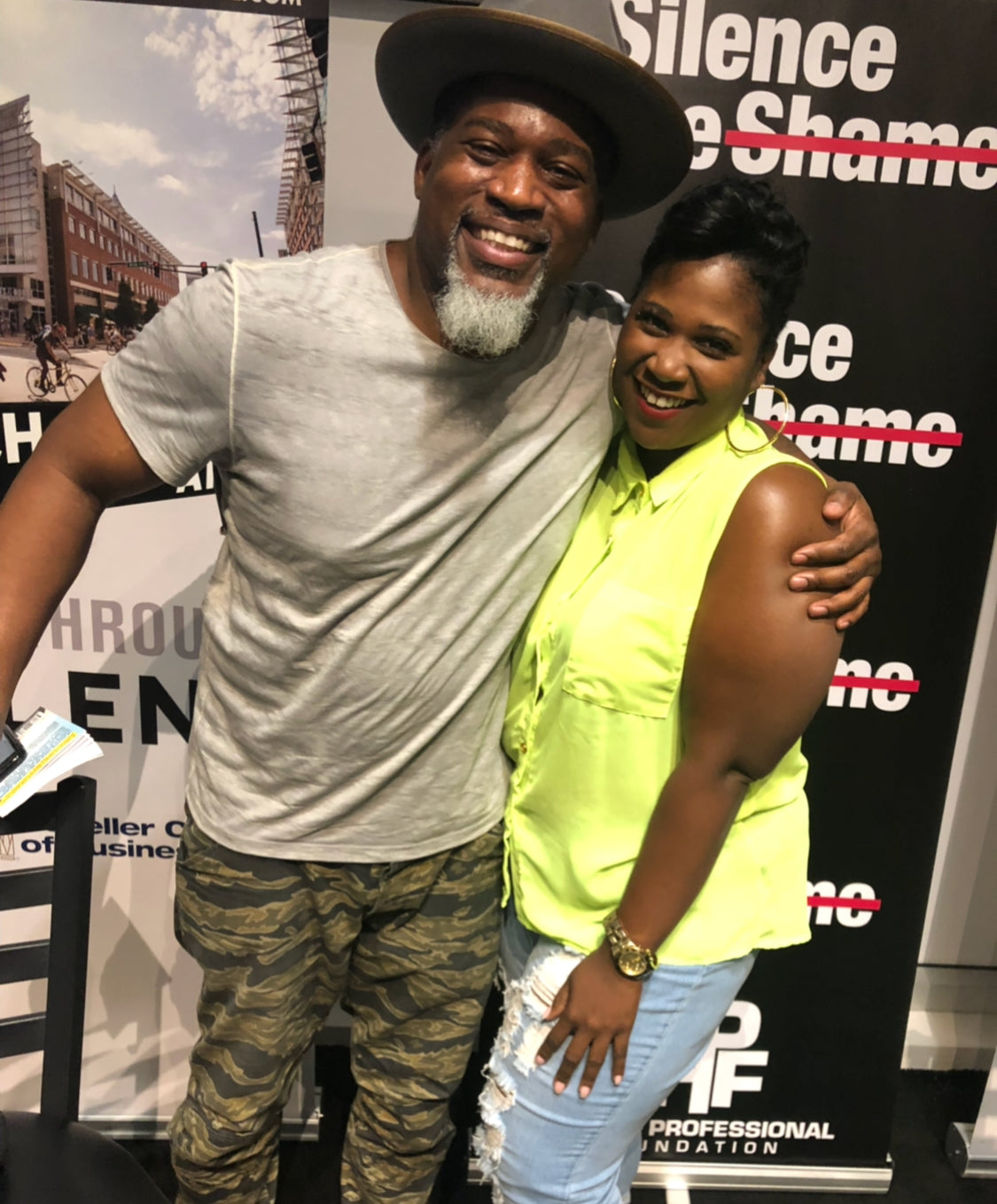 Sep 13 , 2018
Yesterday I attended an open forum hosted by Shanti Das, founder of Silence the Shame and 25- year music veteran who helped launch the careers of Toni Braxton, Babyface, Usher, TLC, and several other artists. The forum was held at Tech Square in Midtown and brought people of all professions together, from software developers, IT professionals, entertainers, and athletes to address mental health.  The panelist included Mississippi recording artist and speaker David Banner, former NFL player Mohamed Massaquoi, CEO and Mental Health Advocate Amber Barnes and Yared Alemu, and Psychologist, Dr. Jennifer Wootten.
Moderated by IT professional Kirk Barnes, each panelist answered questions on mental health and the overall impact it had on their careers.  All of the panelist was very transparent and gave personal testimonies.  Shanti Das shared her story about how she once contemplated suicide at the height of her career.  David Banner shockingly discussed dealing with depression as a rapper, and not knowing how to handle his immediate success.  This happened when he had a 10 million deal, and all of the material things that came along with it.  Like most of the people on the panel, he didn't come out of his depression until he seek counseling from a mentor and therapist.  His overall message was, "You never know what people are going through.  Don't be afraid to get help."
What was so powerful about the forum was you had individuals from all walks of life, dealing with the same issues.  Having that open dialogue with one another allowed people to speak out about what they were going through and realize that they weren't alone.  I personally had my own self discovery while being there and promise to share at a later date.  As we prepare for Mental Health Awareness Month, let us remember to listen out for the signs from our love ones.  Keep an open mind and know that there are so many resources out there that can help you if you are contemplating suicide or dealing with depression.
Check out Silence The Shame for resources and help! You can even text SILENCE to 741741 if you or someone you know are in need of help.  Just know that you are not alone and we can get through this together!  #STAYTHORO
---
Blog Images