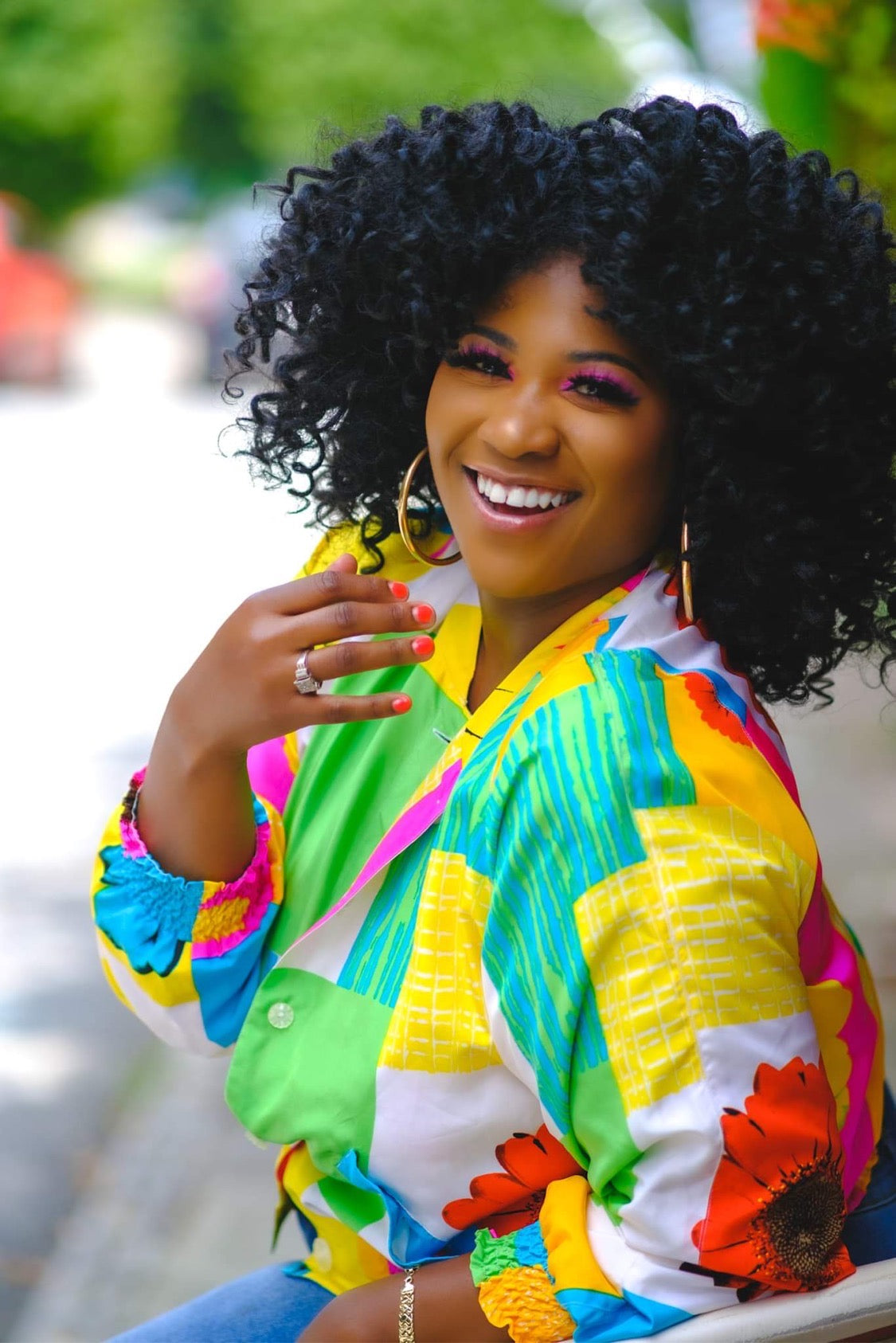 Sep 12 , 2020
Fall season is vastly approaching and third quarter is coming to an end. Are you ready? As we continue to shift during this pandemic, I think it's safe to say we've all learned a thing or two about shifting and how to maneuver through these inevitable times. Parents are full time teachers, fashion shows are now virtual, and fashion bloggers and influencers have become digital mannequins. Who would of thought?
As a fashion consultant, I have the pleasure of doing a ton of photoshoots, not only for my clients; but for myself.  It's something about being in front of the camera that make my soul happy. What I love most about photoshoots is coming up with different concepts, deciding and pulling wardrobe, and seeing it all come to life. Although I've been blessed with the opportunity to pull clothes from various designers and various sites, I've learned that having a backup for affordable finds is imperative.  That back up for me is Goodwill!
Doing photoshoots are fun and rewarding (for some) but can get a little pricey.  Especially if you shoot as much as I do and/or purchase luxury brands at retail prices.  Making a "Shift to Thrift" for some of my projects has allowed me to have access to both new and vintage clothes at an affordable price (just like the silk bomber jacket I'm wearing in the picture below).  If this pandemic and Goodwill has taught me anything, it's how to create a trendy and unique look, for under $100.  Shopping at Goodwill has also introduced me to different designers, taught me patience, and has afforded me the opportunity to support a mission; while doing what I love.  It doesn't get no better than that!
As you can see, shifting during this current climate is not only essential, but necessary- even in fashion.  Don't miss out and let your wardrobe fall by the wayside because of this current whirlwind that we're in. Rather, "Shift to Thrift" and spice up your wardrobe this fall.  I promise you'll find a lot of gems in those hems.
Checkout some tips that has help me on my thrifting journey!
Don't discriminate because of location:
Some people will tell you to only shop at Goodwill in wealthy neighborhoods. That's BS!!! I come across great finds in affluent, small town, and urban neighborhoods.
Shop during the weekday if your schedule permits:
The weekends are usually crowded, and inventory is picked over (ESPECIALLY SATURDAYS).
I find even better deals and markdowns during the weekday.
BE PATIENT:
Thrifting is definitely not for everybody. I was once that person who hated this store and always felt like it took centuries to find what I was looking for. I've learned to be patient and if one location doesn't have what I'm looking for, go to another one.
The cool thing about Goodwill is that they have several locations. For example, I have approximately 8 Goodwill locations within a 10-mile radius of my house. CLICK HERE to find locations in your area.
Shop off-season for clothes:
If its summer, look for winter apparel. I usually find brand new clothes, with the tags still on them by doing this.
Know what your Goodwill specialize in:
This comes after you've been thrifting for some time. Knowing what the thrift stores in your area carry will help you save a lot of time and money. For example, one store may be best for luxury gowns, and another may carry better furniture.
Be kind to the staff, and make them your new friend:
Just like anything in life, you get what you give. If you have a favorite thrift store or Goodwill that you go to all the time, get to know some of the staff members. They will keep you up to date on new arrivals, things you shop for, and set aside pieces they know you might be looking for (shhhhhhhh).
They will definitely save you time if you're doing a last-minute photoshoot and keep you from spending a lot of time roaming the store.
I hope this help you as much as it has helped me. Still need help, no worries! I'll be reporting back at a later date with other thrift stores in and around your area that you should probably check out. In the meantime, comment below and share your most recent thrifting experience and some more tips that can help all of us… Trust me, I'm still learning how to become even more nifty and thrifty.
Jeans- Walmart $16.99
Silk Jacket Goodwill- $6.99
Shoes K&G- $29.99
I achieved this look for under $60 BUCKS!
---
Blog Images