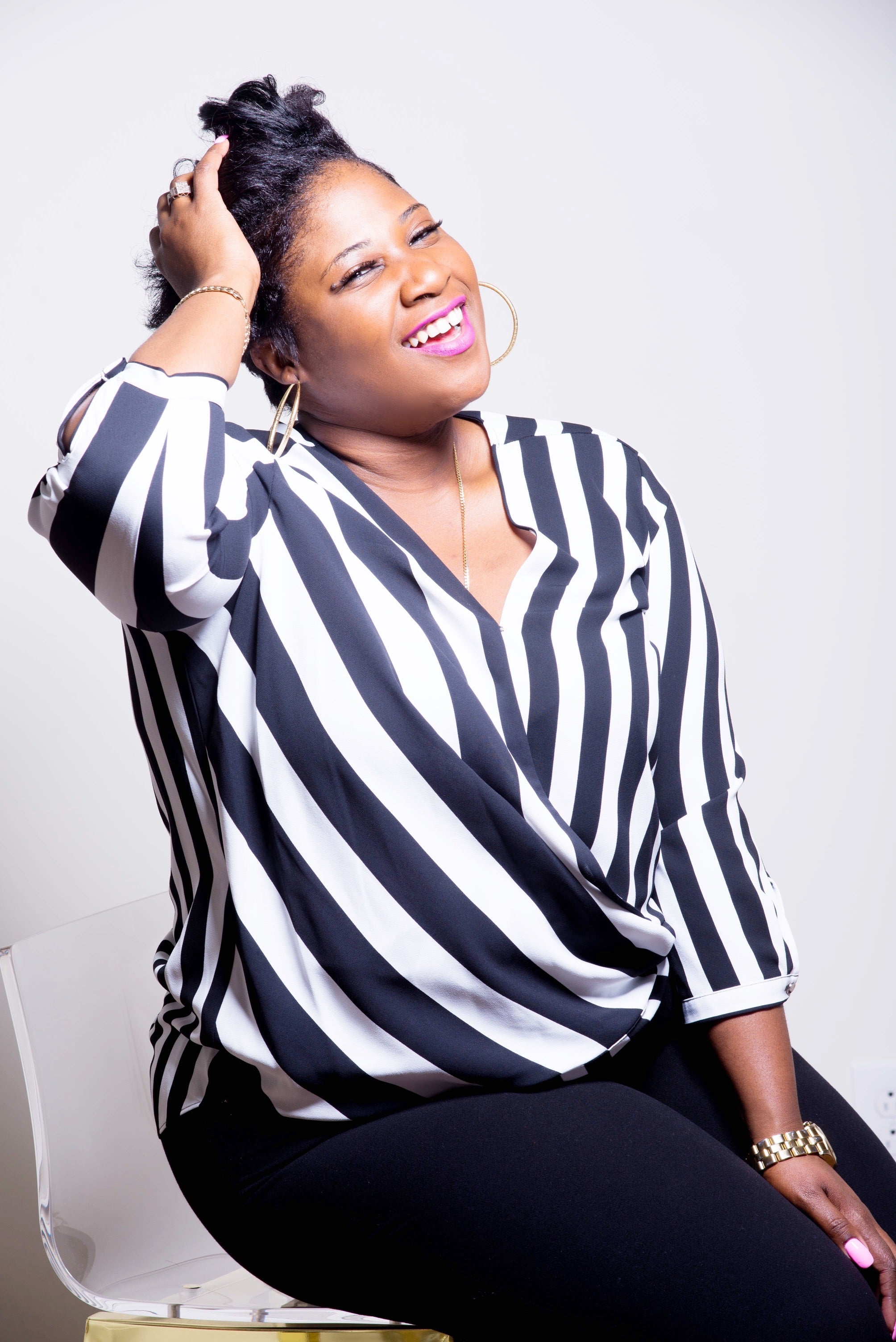 May 23 , 2017
Are you still working a 9 to 5 like me? Are you tired of wearing those basic blouses and sweaters to work?  Can you see yourself redefining your work attire? Well, this post is for you.
I couldn't resist doing a quick blog post on this black and white blouse I found at Macys. I am in love with the Alfani brand and the modern twist they put on work clothes. The brand is specifically geared to creating trendy, yet conservative work clothes for style conscious men and women.  From the colors, to the design, Alfani offers affordable staple pieces that are guaranteed to turn heads at the office.
Check out there line sold exclusively sold at Macys!
---