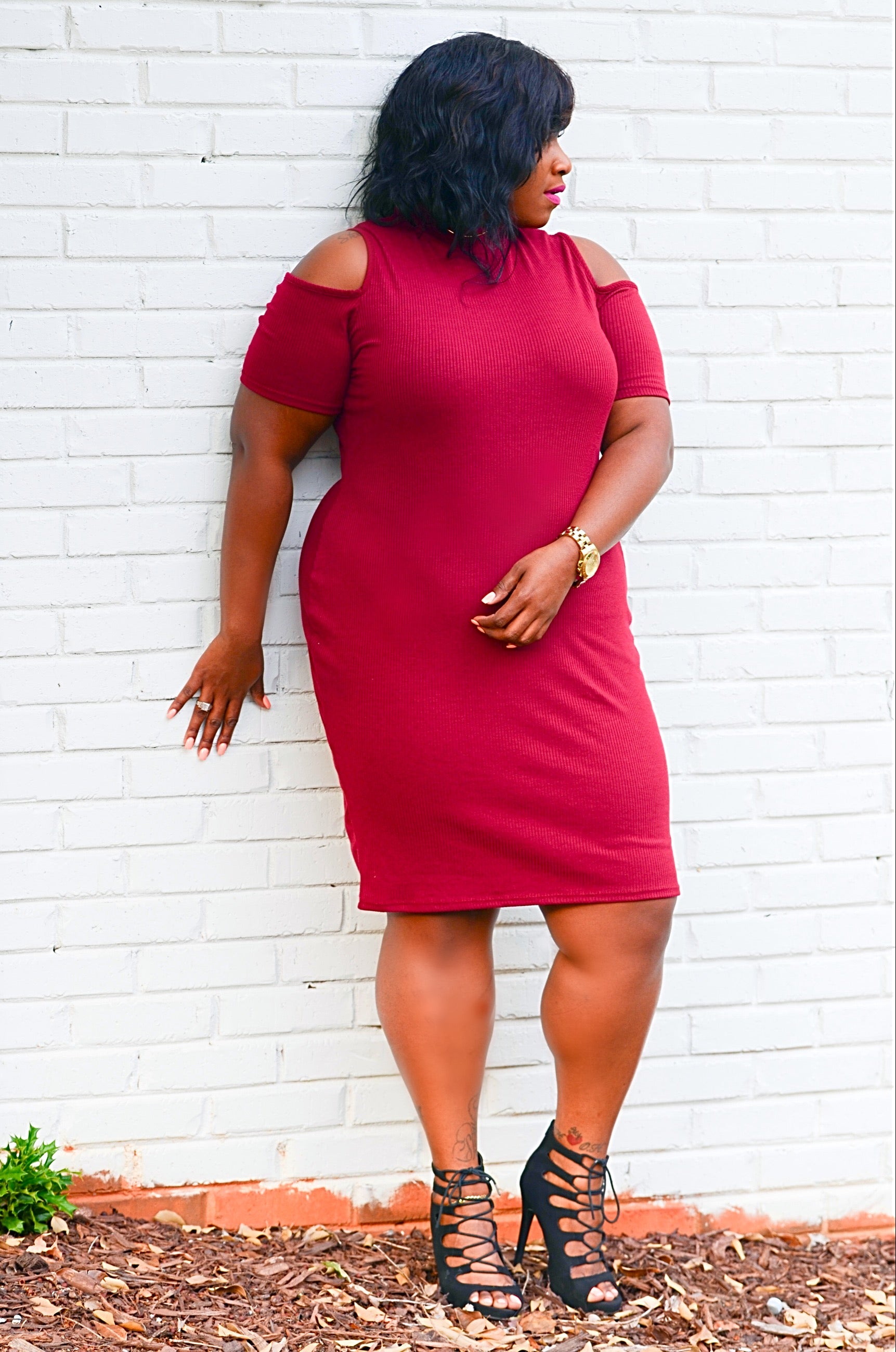 Nov 02 , 2016
I don't know about you, but I'm so ready for the temperature to drop so I can dive into my fall wardrobe.  The weather in Atlanta has been in the high 80's and it's making it challenging for me to rock my cute sweaters and coats.  Nonetheless, I'm always prepared and figured I'll take advantage of the weather and show a little skin.
The cut out shoulder trend has been a hit this fall.  From dresses to sweaters, this chic look has been on runways everywhere.  Initially I thought my shoulders would be a little too broad for the look. After trying it on, I instantly feel in love with it.  It screams sexy, while being bossy all at the same time.  I decided to pair my dress with some open toe sandals and my new Gucci bag.  Off course I had to have the matching fuzzy ball to match the dress. Simple!
For all my fall lovers out there, don't let this weather frustrate you.  Instead, find a simple look that will make you feel sexy and confident.  Burgundy is also the color for the season, so don't forget to grab a few pieces for your wardrobe. Let us prepare to bring in the holidays N'STYLE; being mediocre will not cut it!
---
Blog Images