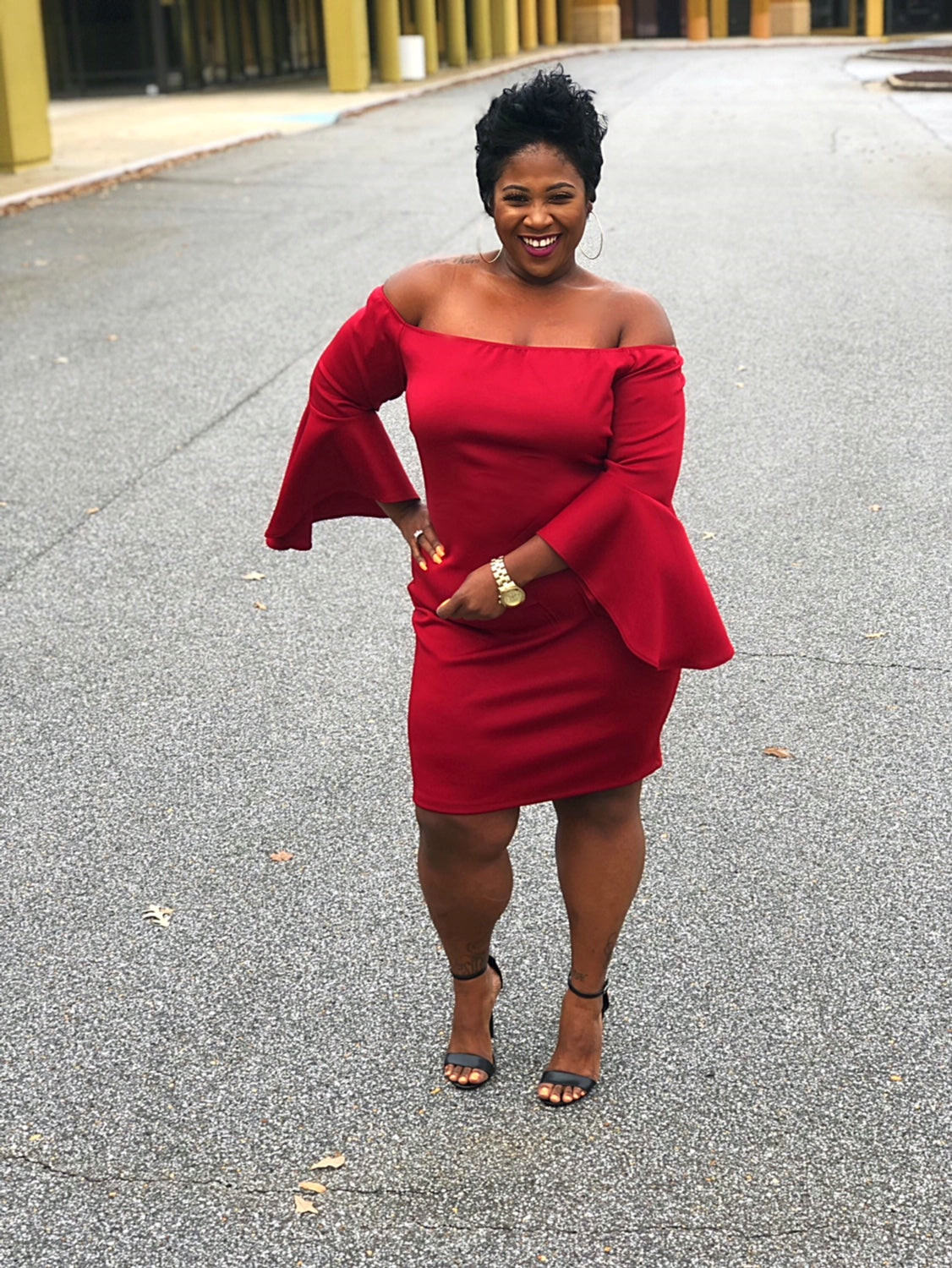 Nov 16 , 2017
Holidays are vastly approaching and this is by far my favorite time of the year.  Spending time with family, the cold weather, and holiday parties with family and friends are always prevalent and fun.   I wanted to be prepared this holiday season and have all my looks together for each special occasion that I celebrate.  I decided to take you along with me this year, and share all of my favorite looks and where to find fashionable pieces; for an affordable price.
I couldn't wait to share this super cute wine color dress I scored from GITI for $20 bucks.  I love a great deal, especially when it's a piece that's in season. This off the shoulder dress is perfect for a holiday party, dinner, or even a night out with the girls.  It's super comfortable and stretchy.  The bell sleeves add a sophisticated look to the dress, that's guaranteed to turn heads.  Surprisingly, I found this dress on the sales rack while looking for a dress for a wedding a month ago.
Rule Of Thumb:
Always check the sale racks when you're out shopping. You'll be surprise what you will find!
Don't assume all things on the sales rack are out of season or defective.
I will be putting together a holiday look book with some of this years hottest trends.  You know each year the giveaways get bigger and better, so be sure to subscribe below to stay up to date. I hope you are ready for me to show you how many ways, you can look and feel fabulous for the HOLIDAYS!!!
---
Blog Images