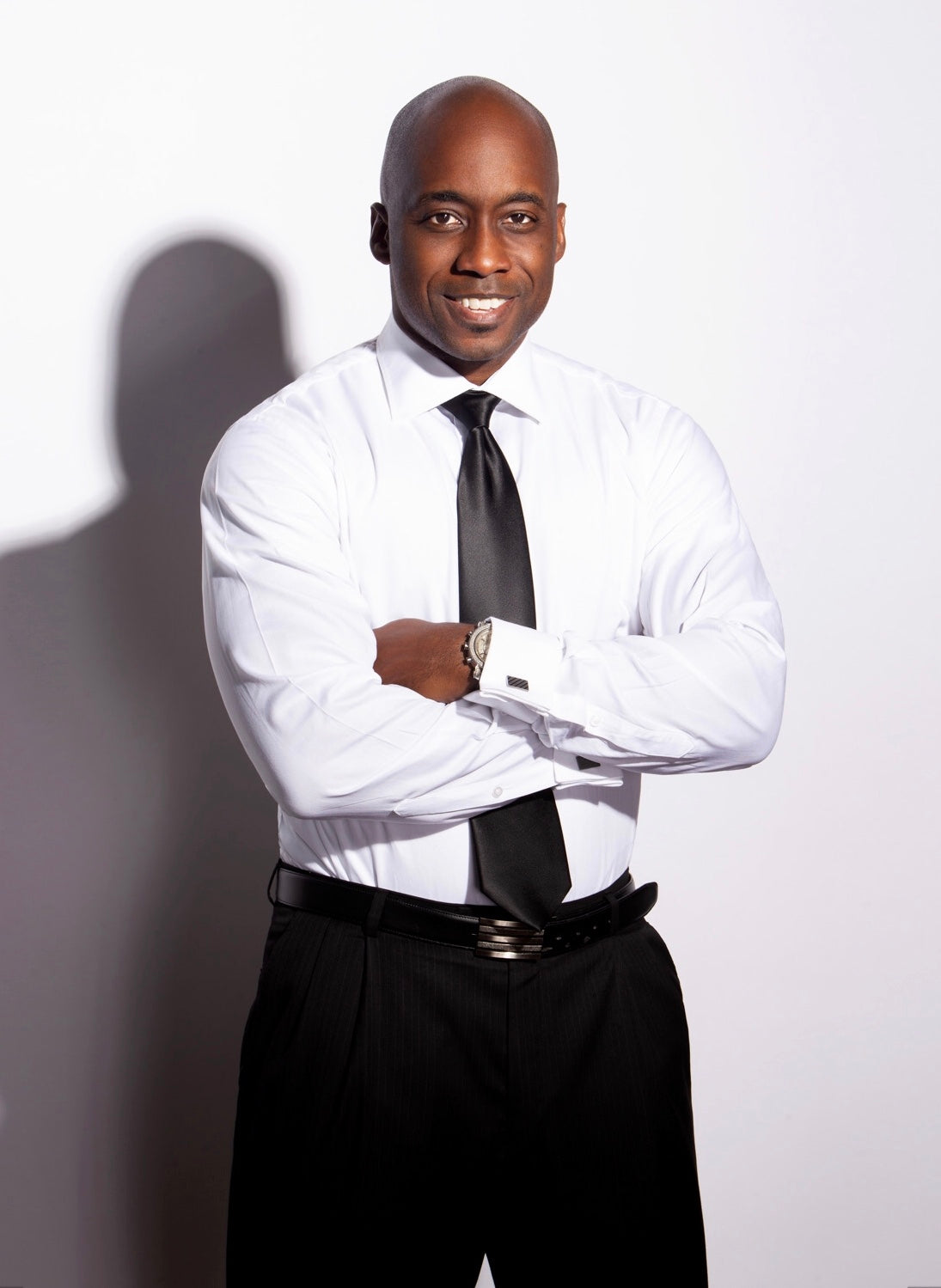 Oct 23 , 2018
Meet Christopher Thomas, Founder of inCity Magazine and branding extraordinaire.  I had the pleasure of interviewing him about his expertise in the marketing industry, and also his upcoming appearance at the epiConference on Saturday, October 27th, 2018.  Take a quick glimpse of what he had to say about his current business ventures, and why he decided to be apart of the epiConference this year.
What was growing up as Christopher Thomas like?
Growing up as Christopher Thomas was like a chemistry experiment. Many of which blew up in my face and a few that had the results that I was expecting. What I do appreciate growing up the way that I did, is that I was surrounded by entrepreneurs, hard working – give it all you got people and instilled in me to have good character.
How did you come up with your idea or concept for your many business ventures?
The ideas and concepts of my business ventures happen when I took a real look at what moved me and my passions. When I stopped copying what others were doing (based on their success) and having trust and confidence in my own abilities.
Secondly, making my mess, my message. Taking the not so good experiences of my life (and I became good at those not so good experiences…so I didn't need any additional training at it lol), rewired my thinking and attitude, changed some habits and replaced them with some new ones, plus a LOT of discipline … I was able to create other ventures that have proven helpful to the community and be profitable.
To what do your attribute your success?
I attribute my success, to our heavenly father Jehovah. Not to be get religious in this interview … We are earthly gods made in Gods image. We were made to be successful in everything. Each of us have the power and strength, but we have to have faith, work and find it within ourselves.
What are some of the core values you live by?
The core values I live by are many. But one of the top is what my dad calls the 3 H's: Hungry, Humble & Honest
Why is the "bullying" movement so important to you?
Why is bullying awareness so important to me … I can talk about all day. After some soul searching, I realized that my LIFE was affected by me being emotional and socially bullied. Because of it NOT being attended to, the results were that: I didn't love myself, didn't respect my own boundaries and didn't have confidence in myself.
While being bullied, I didn't tell anyone. I felt like I needed to handle it myself. WRONG move!
Thankfully, I am one of the ones to get to this side of it. Even though this is not a permanent fix … Sharing my story, bring awareness to bullying and what it can do to someones life is FATALLY important to me. This is another way, I have 'Made my Mess, my Message'.
How do you balance family life and your businesses?
Balancing my family life and businesses is an area that takes consistent work. What has proven success for me is staying mindful of my wife and children. I have even found myself making excesses that, 'It's my responsibility to provide for my family' … Yes it is … but PROVIDING is more than financially.
Allowing some flexibility in my schedule has also proven to be helpful. If that means getting up earlier, starting earlier on a project (early in the day, week, month or year) to insure that I can spend that time with my family.
What do you want to be known for? 
I want to known as a person who gave it all I had in everything I did.
What an we expect from you at the epiConference? 
What to expect from me at the epiConference … First off I would like to say thank you to the epiConference team for allowing me to share in the conference. I plan on taking a some what NON-Traditional approach from what others are accustom to hearing. Expect to some LIVES really changing at the epiConference.
Why do you think the epiConference stands out against other business conferences.
I'm excited to be able to listen and learn from others who are a part of the epiConference. It's evident that the creators/producers of the epiConference took the time to listen that what others have said about business conferences that they have attended. Many feel that conferences are set up to sell something VERSES really created to help and change lives. The epiConference is set to change peoples lives.
If you had one piece of advice for new entrepreneurs, what would it be?
For LIFE to work, we have to be doing the RIGHT thing.
Where can we find you at on social media?
Facebook: @cthomasthebrandmaker ; Twitter/IG: @itsCThomas
For more information about the epiConference: Visit 
epiConference
---