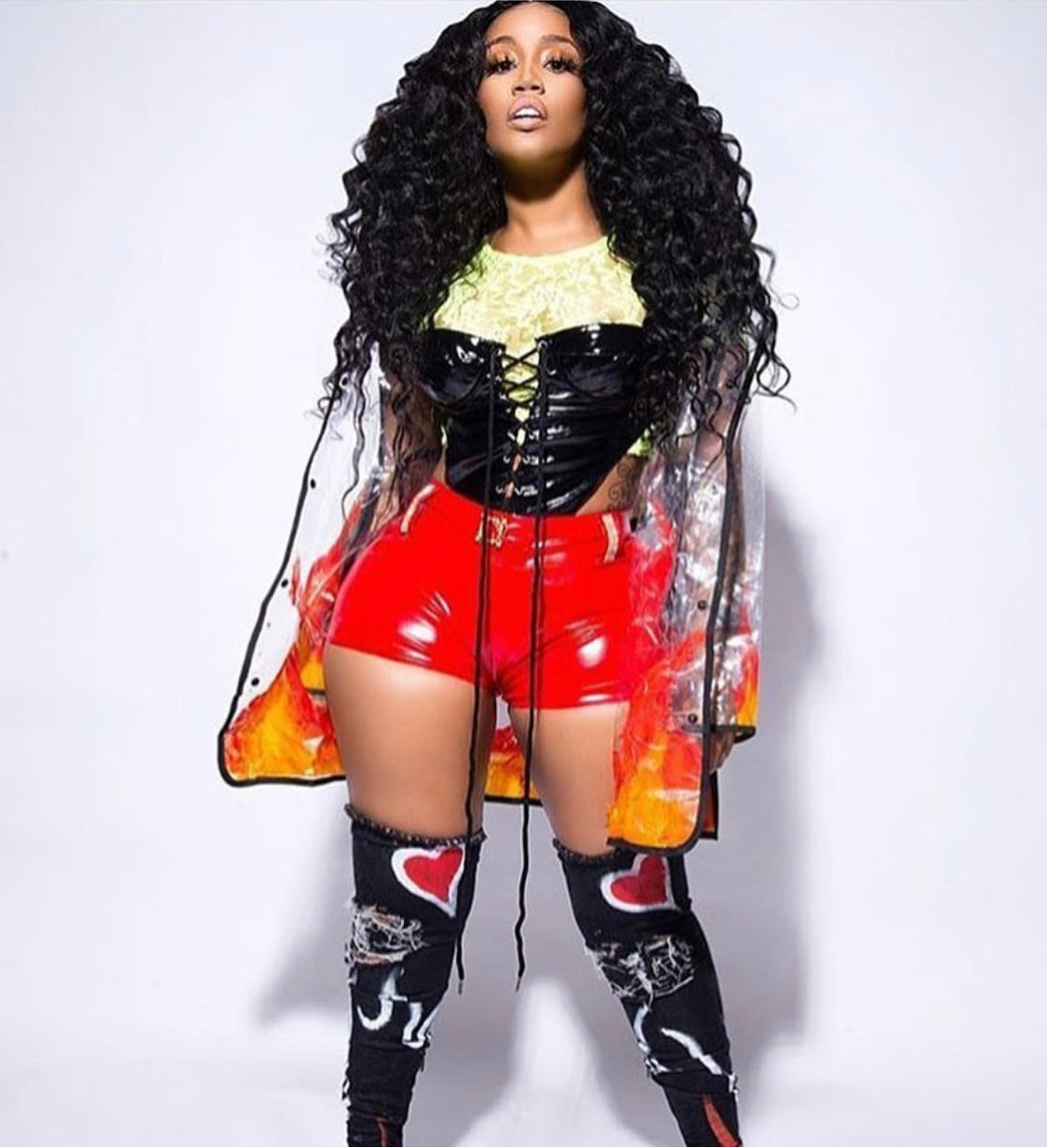 Sep 27 , 2019
Former Love & Hip Hop and Growing Up With Hip Hop: Atlanta star Jhonni Blaze sat down with me for an exclusive interview to discuss her upcoming single, why she left reality tv, and her new outlook on life. She was very transparent; sharing stories about her past, her love for music, and why she has evolved into the woman you see today. Here's her story:
It's no secret that Jzapel Jackson, better known as "Jhonni Blaze" was known as the "Twerk Queen" in the adult industry. She wanted to show other dancers that curvy women could also dance, and instantly grew popular for it. She's been featured in numerous music videos from Chris Brown, French Montana, Young Berg, Jim Jones, Jadakiss and others, becoming one of the most talked about vixens in the game. Her popularity landed her a role on Love & Hip Hop and Growing Up Hip Hop: Atlanta, where she was displayed as hot tempered and impulsive.  "If it doesn't have anything to do with my music, I could never do reality tv again," she stated. If you've been following Blaze, you know that her life was no walk in the park. After being abused by her stepfather and resenting her mother because of it, she was left in "survival mode" at a very young age. Despite her troubling past, music has always been a way for her to channel the highs and lows. Not only can she sing, but Blaze plays the piano, drums, violin, and is currently learning how to play the harp. After being rejected from Julliard Performing Arts School at the age of 17, Blaze continued to perfect her craft and pursue her love for music.
Now with the past behind her, Jhonni has rediscovered herself and is ready for her new life. She has rid herself of negativity and the people associated with it. She has forgiven her past and currently rebuilding her relationship with her mother. "I realized that in order to move forward, I had to come to terms with what happened and forgive my past. Me and my mother are in a great place and I'm truly thankful." Johnni has decided to own her health and put wellness in the forefront. After undergoing surgery on her nose, body and teeth, Jhonni continues to work out daily and focus on her personal development. "I didn't have surgeries because of the pressures, I did it for me," she exclaimed. Her efforts to change her lifestyle is apparent and she's allowing her music and talent to finally speak for itself. Her new single will be releasing in October. Check out the exclusive interview HERE!
---
Blog Images