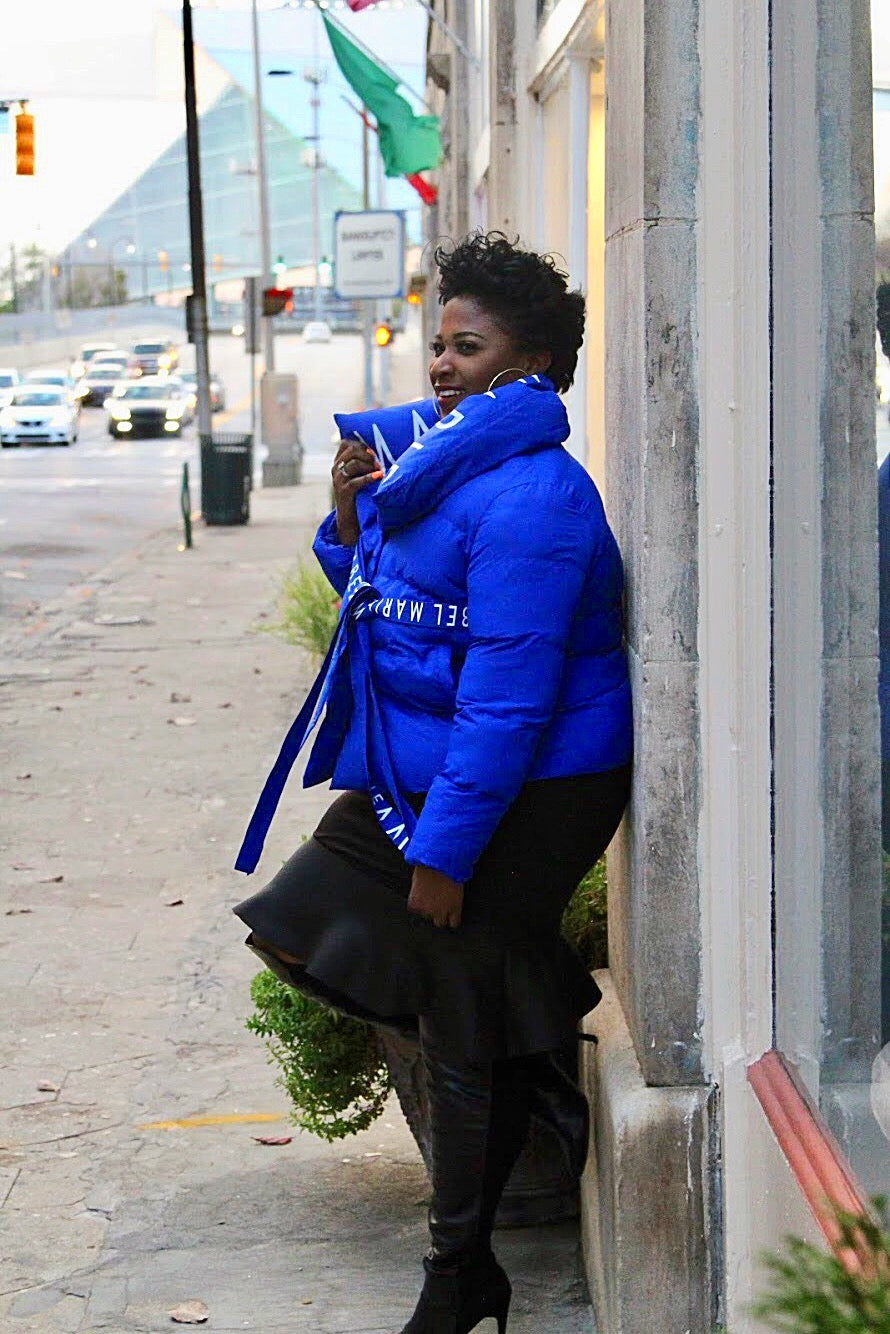 Nov 21 , 2017
Boutiques are becoming more and more popular these days, offering distinctly stylish pieces and creating a better shopping experience.  Whether online or the small stylish store fronts you find in the city or in a tourist area, boutiques are growing tremendously.  If you are looking for diverse styles and exclusiveness, I have the perfect place for you.  Let's face it, we live in a vain society where people are constantly searching for pieces that no one else has; well look no further. Mabel Marie is where it's at!
Mabel Marie Fashion is a Philadelphia based boutique, with a new location that just opened in Atlanta, GA.  Mabel Marie has been worn by some of the top names in the industry like Philly rapper Meek Mill, reality star Toya Wright, and R&B singer Lil Mo, just to name a few.  I had the pleasure of doing a private photoshoot at their Atlanta location and model some of their signature pieces.  I was thoroughly impressed by the quality of their clothing and most importantly their prices.  Some boutiques can be overly expensive, but Mabel Marie was the complete opposite.  The price of their pieces averages from $20 to $190; with the highest being custom jackets.
I couldn't wait to rock their signature Farrah Bomber which comes in four colors (red, blue, black, pink).  This popular bubble jacket was uniquely design, with the name in bold going around the collar of the jacket.  I love how the belt wraps around the jacket; making it easy to adjust.  The fit is very comfortable and extremely warm.  I'm rocking a size large and still had plenty of arm room (I have big arms).  The royal blue is my personal favorite, but any  color in this classic piece will be perfect for the winter.  The Farrah Bomber is only $160 now, so make sure purchase while supplies last.
Stay tuned for more from my shoot with Mabel Marie!!
Mabel Marie
229 Mitchell St Sw
Atlanta, GA 30303
---
Blog Images