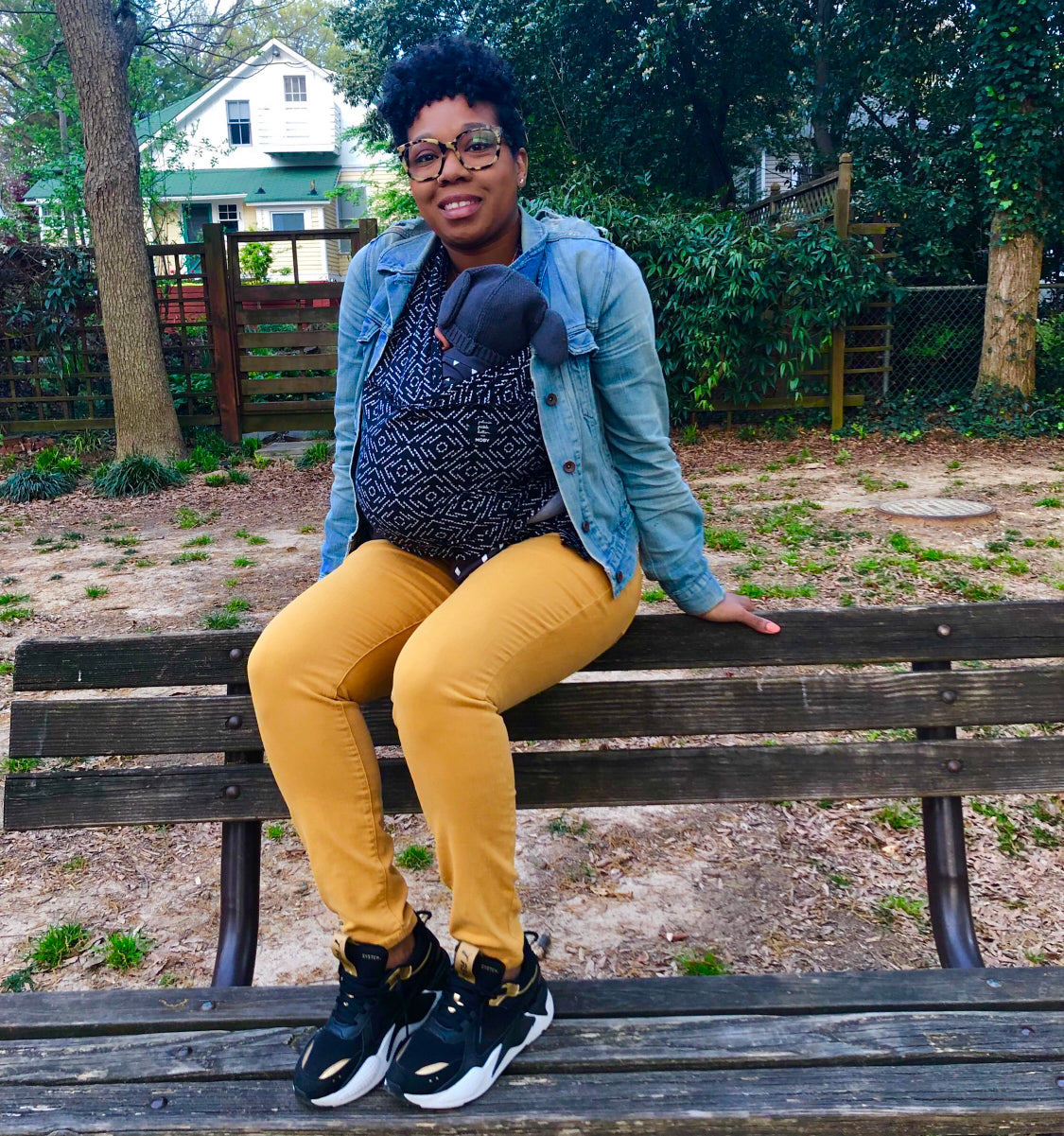 Apr 16 , 2019
When we think of motherhood today it can mean one of two things; work or love. Its 2019 and being a mother of three is that and so much more. When you love your children as much as I do it's because of them you work hard not the other way around. Every day is no ball park by far, however I would never take it back. The table fights for toys, the "Doodie" up my hand from changing a blow out, and trying to get my daughter who is now four to assist with putting a pacifier in my two months old mouth (because he's crying and we're stuck in Atlanta traffic) are all the sacrifices we make as mothers. I have to admit, at first when we found out we were having a third child I was terrified. Most mothers will say, "Oh, I was happy and excited," when really I was fighting the anxiety from within the entire time.
I would ask myself…….
Can I handle this? Will I love them as much?  Will all the children get along? More importantly, is my life over?
Let's be real, anytime you bring a life into the world you're never really ready. The first baby is very exciting and everyone is hyped and you kind of get a pass if something goes wrong. The second baby, you have figured everything out and now can give a little advice.  Then you have a third and you now have to keep a planner, set alarms and remind yourself to eat. LMAO!  I promise it's so amazing though!  For the first month of my third child being born I was slightly overwhelmed due to trying to organize his on-demand schedule vs. the schedule of two free spirited toddlers. Things were everywhere for a while, because I felt like I just had to accommodate everyone in a timely fashion; all while remaining affectionate.  Life with multiple children isn't like that. The best advice I can give is to sit down; especially if you're a working mom.  Plan things out, try things out and if they do not work; try it again.  I know that everything takes time and they will love you still no matter what. I personally feel that having a small system in place helps to keep everything organize.  A little me time at night to set up for the next day goes a long way. Becoming a mom can happen overnight, but motherhood is an investment of a lifetime.
So now the question is…..
Now that you have three children, what are the "Fits" like?
The fits are still fly, just more kid friendly. What are fits? They are my everyday wear that I dress in now due to motherhood. My style is still "Boho/Preppy Chic" and I still love my kicks.  As a collector for a long time, it really accommodates motherhood.  I'm no longer trying to figure out what to put on when trying to decide whose diaper/pull-up was changed last.
Now that it's spring, my favorite staple pieces are fun colored nails, a light button up or chambray with leggings or a colored high waisted pant. Most mothers will agree and go with anything that's loose and comfortable.
I still love my pencil skirts and oversized sweaters, but lately due to breastfeeding I like to wear a frock. It's loose, less constricting, keep my milk flowing and its looks great with my all white converses. LOL!
Having three children is awesome and the memories are even better.  If you don't have patience, it can be intense.  I could not imagine my life without my children or my supportive other half. Thanks to them, life keeps moving and I will never stand still ever again.
Thank you for letting me drop some gems….
Xoxo Dolly!
---
Blog Images