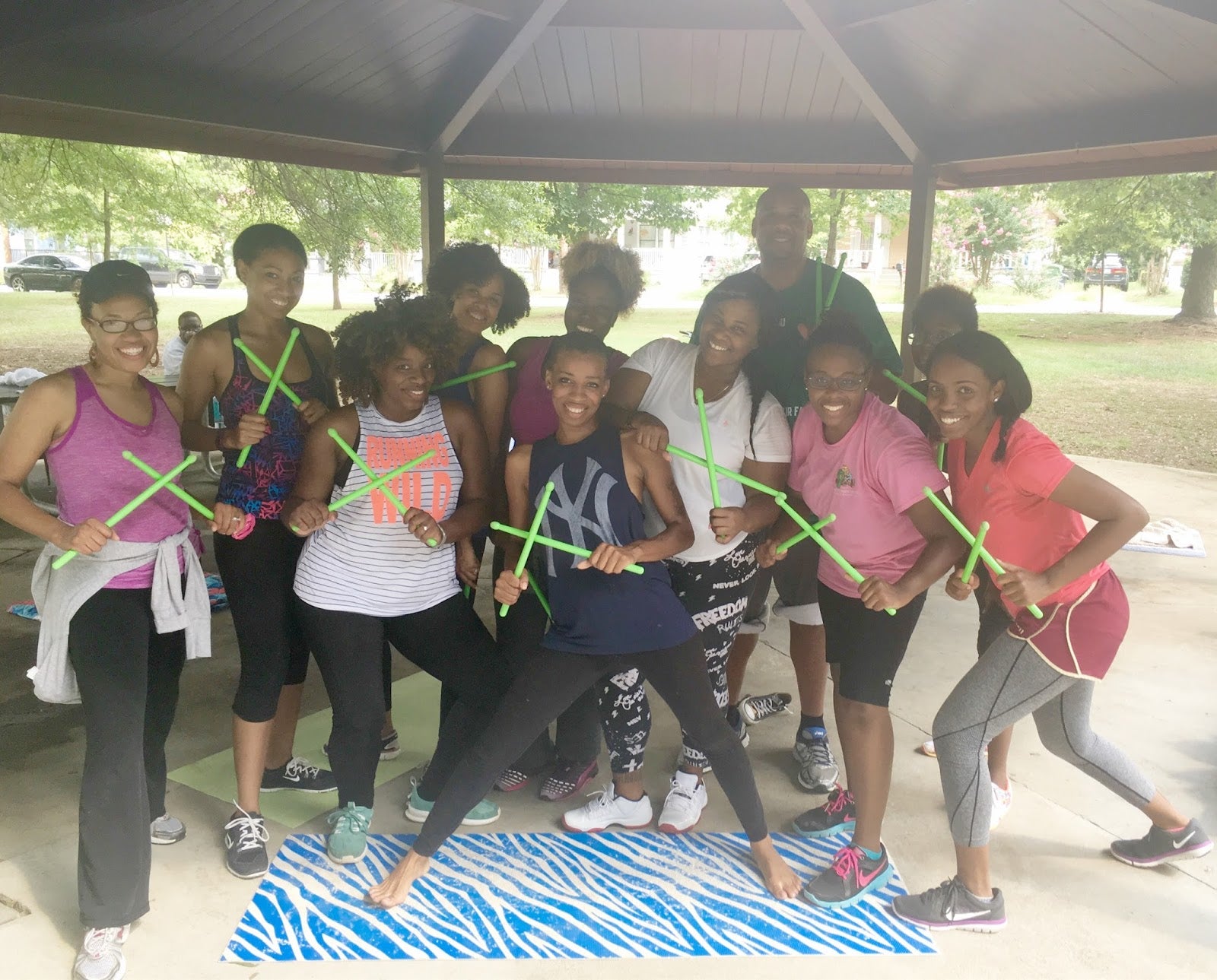 Aug 01 , 2016
I told you guys I had the ultimate weekend. It was filled with so many new and exciting things. For me, experiencing new things gives me a rush.  What better way to maximize that rush then with; POUND!
Pound is the new workout experience inspired by drumming. My best friend invited me to a Saturday session hosted by certified pound instructor Terrah Witcher.  This amazing instructor gave us the ultimate workout as she led us through each pound routine. Pound is a workout that incorporates Pilates and Yoga inspired moves.  During each movement, you are required to use lightly weighted drumsticks; all while dancing to a beat. I was happy to finally be introduced to a workout that didn't feel like a chore.  I was so thrilled by the amazing people I met.  The instructor was phenomenal. During the workout, she would encourage us with quotes like, "Sweep out the negativity and bad food."  Her free spirit and positive attitude poured out throughout the entire class.  She is truly a jewel!
If you are interested in joining the POUND experience, join us each and every Saturday at 10am at Rose Circle Park Pavilion in Atlanta.  The cost is only $5 and is worth every penny.  I'm a firm believer of supporting small businesses.  Every dollar that is donated to her class is used to purchase more equipment. So come out and POUND with us, as we work together to a healthier lifestyle.
---
Blog Images