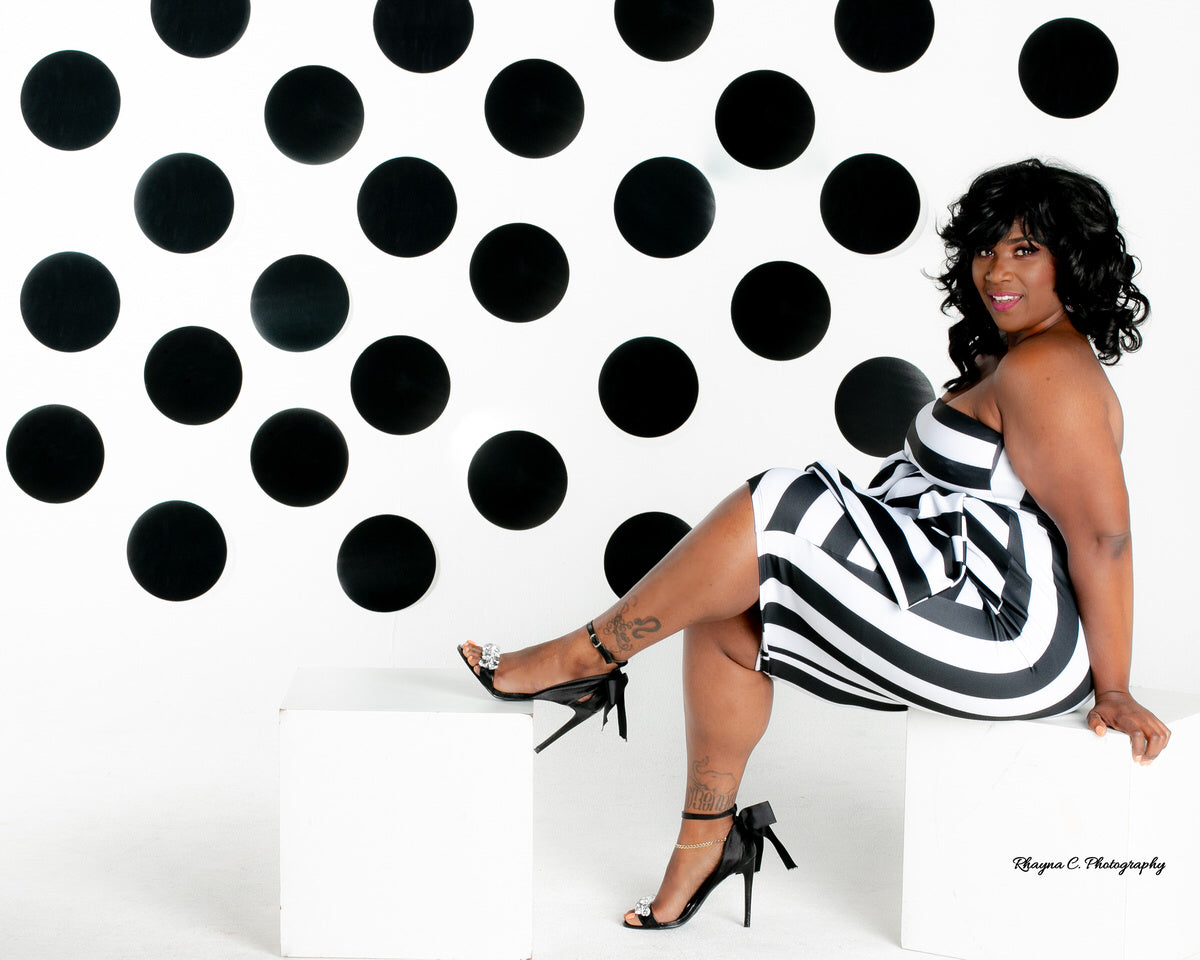 Jul 09 , 2018
When I think of patterns, I don't there's any other pattern that screams BOLD like stripes.  Stripes can take your outfit from boring to classic chic in a matter of seconds. Over the past few months, I have incorporated different pin stripe pieces in my wardrobe. From trousers to dresses, I've decided to embrace the boldness of this pattern, and you should to.
Being plus size, I stayed away from pinstripes for a long time, because if not worn correctly it can make you appear bigger.  Thats why with any pattern or print, its important to know how to dress your body type (coming in a later blog post).  This pinstripe dress from my fashion partner Plush Boutique was an absolute must have when I seen it.  Not only is the fit flattering to my shape, the design of the dress is chic and perfect for the summer. The asymmetrical pleat in the front of the dress camouflages the mid area; leaving you feeling confident and fabulous.
Pinstripes can be your best friend or your worst enemy if not worn correctly.  When purchasing clothes with this pattern, the fit is extremely important; so make sure you try on if purchasing in store.  Remember, the bolder the print, the more your stand out! Don't be afraid to step out of your comfort zone when it comes to fashion.  Add a little spice to your wardrobe with stripes, and heat the summer with all kinds of fun patterns and prints. You're sure to end the summer off right!
Dress: Plush Boutique (Click link above)
---
Blog Images