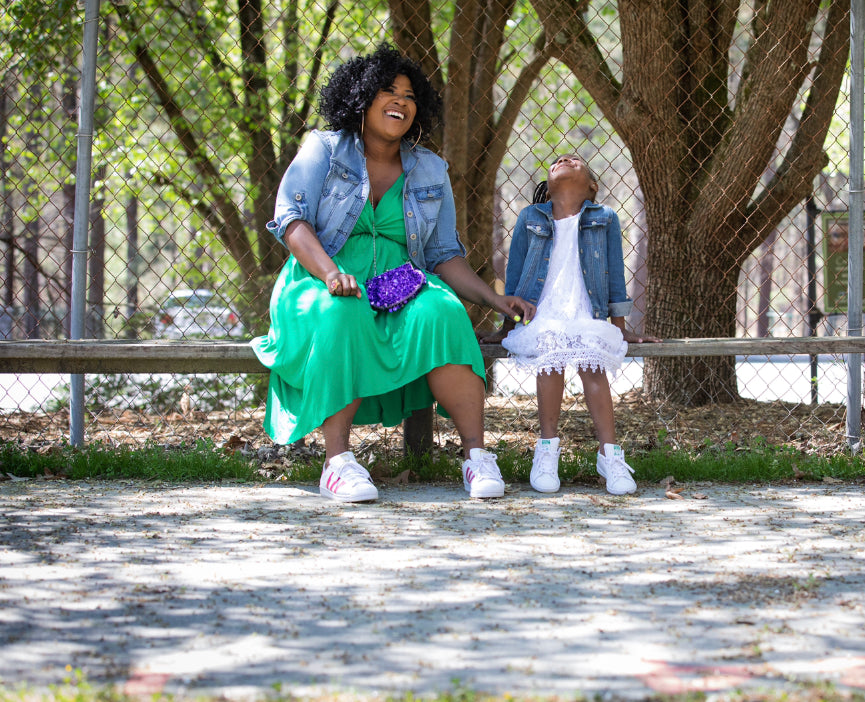 Apr 02 , 2019
I have found great value in taking a break every now and again to detach from social media and focus on what's in front of me. While being a blogger/entrepreneur has its advantages, I have to constantly remind myself to unplug and recharge. I did just that this weekend as I kicked off my daughter Caliyah's Spring Break with a ton of activities that she's sure to remember for years to come.
Now let's be clear, this fun filled weekend left me with 7 screaming children, cleaning repeatedly, a scrapped elbow, and a headache by time Sunday came around. I say that jokingly, but I didn't see the joke on Friday night when I volunteered to have her friends come over for a sleepover. A weekend unplugged really meant that I would put my unhealthy attachment to my phone to the side for once, to entertain my daughter and her amazing friends. We danced, played games, and they even took the time to teach me and her grandmother (GG) some new dance moves.
The weekend continued with more timeless laughs and fun. Her friends departed EARLY morning and we continued our mommy/daughter weekend together. We visited Chastain Horse Park, which was sponsored by Grady Hospital. We met other burn victims, had therapeutic sessions with the horses, and bonded with other families. It was PRICELESS! We concluded our weekend on Sunday for church service.
By this point, I hit my elbow on the door while getting dressed and I had a headache from being on the go ALL weekend. However, I enjoyed every minute of it. I realized that these experiences only come around once, so we have to enjoy them while we can. These unfiltered moments will never repeat themselves and supersedes any filter that social media has to offer, because its AUTHENTIC. Being unplugged brought me back to the days of creating, instead of consumption. It allowed me to block out the outside noise and appreciate the beauty of imagination. Caliyah really enjoyed herself, and I did too. This weekend reminded me how life at its best is happening right in front of me every day; but most importantly how good it felt to be a kid again.
---
Blog Images