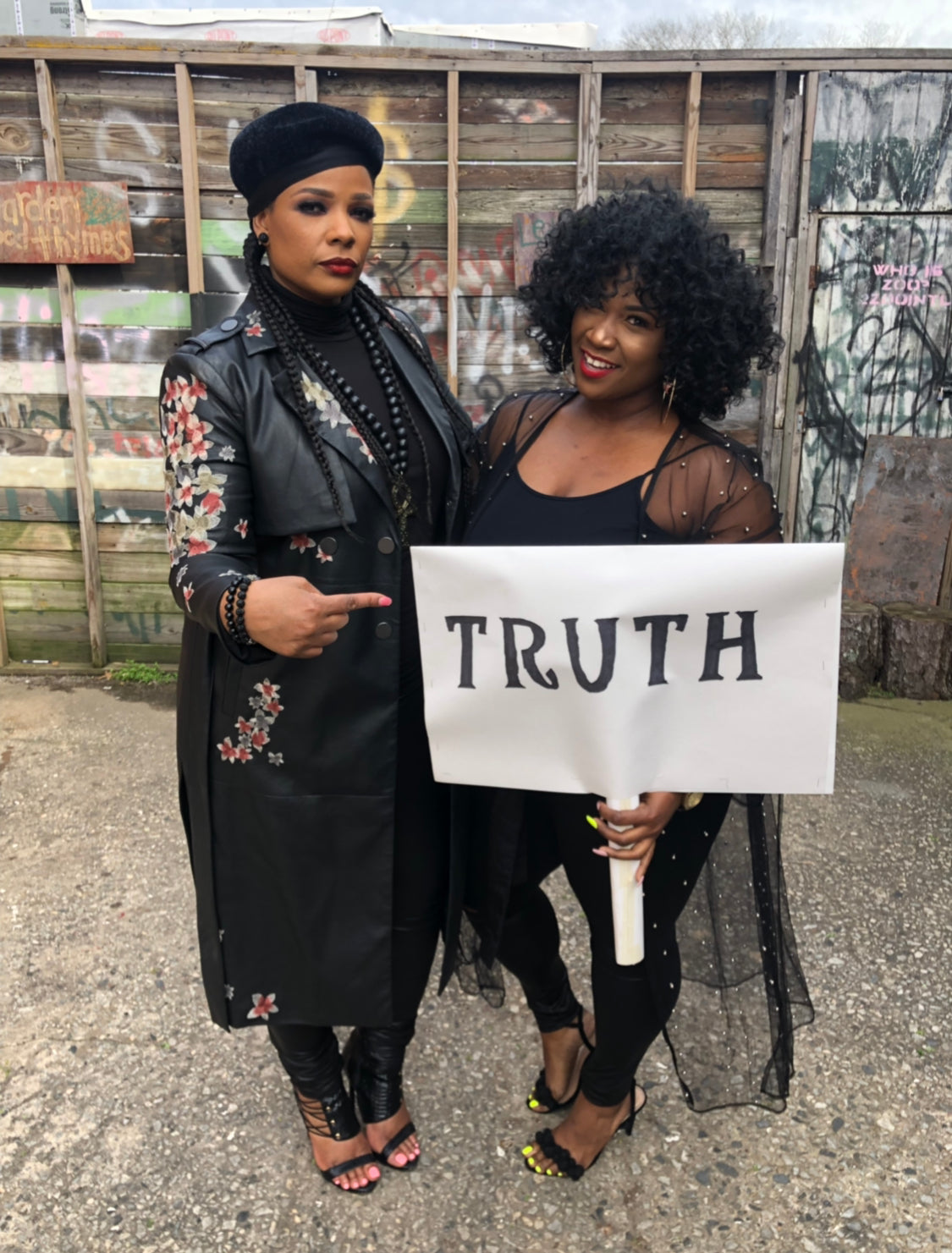 Mar 05 , 2019
What better way to kick off Women History Month than being featured in singer-songwriter, and now talk show co-host, Syleena Johnson's new music video. I was ecstatic when I received an email saying that I was handpicked by Syleena to be featured. I've worked with her in the past, but this was special.  Her new song titled, "Woman" is so necessary right now and couldn't come at a better time. I don't know if that was planned or if it was a coincidence that the song would drop around Women History Month, but the song is definitely needed and speaks to the struggles that we as women face daily.  It goes without saying that women's historical achievements should be celebrated every month, but we know that's not always the case.  That's my main reason for highlighting women entrepreneurs on my blog, to spotlight the many women who are killin' it daily and deserves to be celebrated.  Today, I want to take a moment to highlight the incomparable Syleena Johnson for her contribution to music and the culture.
"I'm a mother, lover, fighter, writer, sister to the game, a survivor, a thriver." Those are the lyrics that the soul singer from Illinois beautifully sings in her new women's anthem.  Surely many of you can relate to those words. Johnson discusses gender representation in this song, while reminding us of the prejudice we face daily like less pay, and police brutality.  The song will give you the chills, just thinking about how much harder we have to work not just as women, but BLACK WOMEN.  Let's take Syleena for example and her musical career. She hit the music scene in 1995 when she released an album with her legendary father Syl Johnson.  Soon after, she signed a record deal with Jive Records, and began writing the riveting chapters of her life.  She recorded and release eight albums, and worked with artist like Monica, Keyshia Cole, Twista, Erick Sermon, and Kanye West. She went on to receive a ton of nominations, such as a Billboard Music Video Award for Best Adult Contemporary New Artist Clip of the Year for her hit song ("I Am Your Woman") and a BET, MTV, and Grammy Award nomination for her collaboration on Kanye West hit single ("All Falls Down"). However, after all of her musical contributions, she's only been awarded the Chicago Music Award for best female vocalist and the Truth Award for her single, Hypnotic."  She's a perfect example of someone who remained steadfast throughout her career and didn't allow an "award" to define her musical talent and gifted abilities.
As women, it is important that we lift each other, because we are much stronger when we all work together. Syleena Johnson is just one example of the many women out there who empower us through their gifts and deserves to be celebrated.  As we continue the month and continue to recognize the phenomenal women that we all are, let's continue to be an inspiration to each other and not wait on others to celebrate our amazing accomplishments. Every day is "Women History Month," as we should celebrate the vital role of women in America daily.  In the words of my sis Syleena:
"You gotta think like a woman
But act harder than a man
Show love like a woman
But take advantage like a man
Sacrifice like a woman
But tell lies like a man
If you want to make America great again."
CLICK HERE to check out her new single, "WOMAN" and stayed for her new video coming soon……
*The picture below is me and Syleena at her "Old School Party" in 2016.
---
Blog Images